Pros
Samedi 31 Août 2019 à 12h05
Yohan Cabaye : "ASSE is mythical"
The International midfielder was officially presented to the media this Saturday evening. On the eve of the trip to the Vélodrome, ASSE's last recruit expressed his joy to take up the Stéphanois challenge.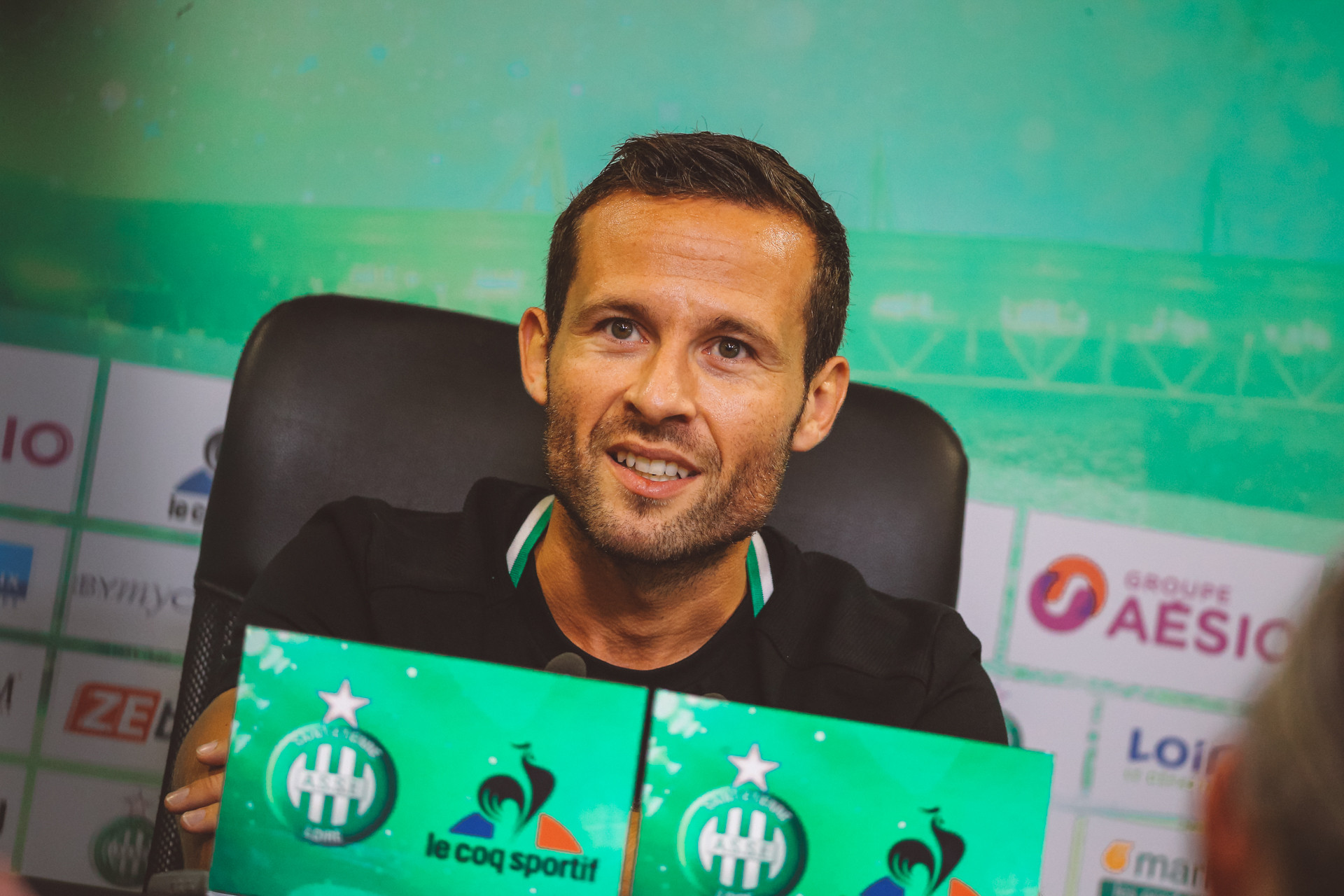 How did you make the decision to come to ASSE?
That was very easy. I was in a complicated situation, without a contract and without a club. I was lucky that ASSE thought of offering me the opportunity to play for them. I didn't consider the offer for a long time. After having spoken with the coach, I made my choice. The club is ambitious, there's a full season with the European Cup. ASSE is mythical. The fans are extraordinary. All these aspects made it so I couldn't refuse the offer.
Did reuniting with Mathieu Debuchy factor into this decision?
Mathieu, that's a bit more of a personal aspect. I called him before coming. It pleases me to reunite with him and to take up a new challenge with him. He spoke to me regarding all the positive aspects of the club, like playing the top teams in an extraordinary stadium. He confirmed what I already knew. He spoke to me about the ambiance in the locker room and that I was quickly going to integrate myself.
What was your opinion of ASSE before signing?
Saint-Étienne showed on the field these last few seasons that it's a team that plays the top teams in the rankings. It's ambitious. For me, ASSE has always been a great club. When a player has the opportunity to sign with ASSE, he knows that it's a turning point in his career. That's also why I'm here.
How do you feel physically?
I feel very well. I've worked a lot these last six months. I was still at my former club where I was training individually. This summer, I really prepared myself in order to arrive at my new club with the physical attributes necessary to start things off right. I didn't have many opportunities to practice with the ball and I still have to get used to my new environment. That will come back to me quickly. I'm motivated and determined. The rest will come.
What are your motivations on a personal level?
I came here with my character. I'm certainly here to play. As you grow in age, you grow in experience. The team is very young. It will be important to be able to exchange, discuss with everyone. Being able to be there to help the coach and the team. In any case, I want to play as much as possible.
Were the last six months without playing difficult?
It was the first time that I experienced that. I tried to keep my objectives in mind. Sometimes, we ask ourselves why we do it. I still had one year in my contract. When they told me they no longer wanted anything from me, I looked for a new challenge. I asked myself questions. Was a club going to think of me? The doubt crept in a bit but I didn't give up. I know what it's like to be sidelined, without a club. In the end, I was rewarded because today I find myself at a club like Saint-Étienne. I'm going to intensely live every moment.
What is your opinion on the UEFA Europa League draw?
It's a good group. It could have been more difficult. Wolfsburg is a very good team. The Belgian teams are always difficult. I'm not at all familiar with the Ukrainians, which doesn't mean that we'll earn six points against them. We can hope to qualify. We'll have to have the necessary performance level to rival these three adversaries.
What is your judgement of your new teammates?
Individually, the level of the team is high. There are very good players. The physical state of the players is very different. We'll need a bit of time for everyone to be at the same level. Honestly, I'm not worried. There is quality everywhere in the locker room. Last season, the beginning was difficult then the team finished well. That's an example to keep in mind.
In what state of mind will you have to be Sunday evening against OM?
We shouldn't be afraid. Wednesday's outcome is certainly difficult to bear. Right now, we can no longer change it, it's behind us. We have to use it to rebound and go earn a positive outcome in Marseille. A team that just earned a victory. We'll need a lot of character to finish well there.