Pros
Friday 05 July 2019 à 20h31
Zaydou Youssouf, Stéphanois until 2023
This Friday, the midfielder of the Girondins de Bordeaux signed a contract with ASSE for four seasons.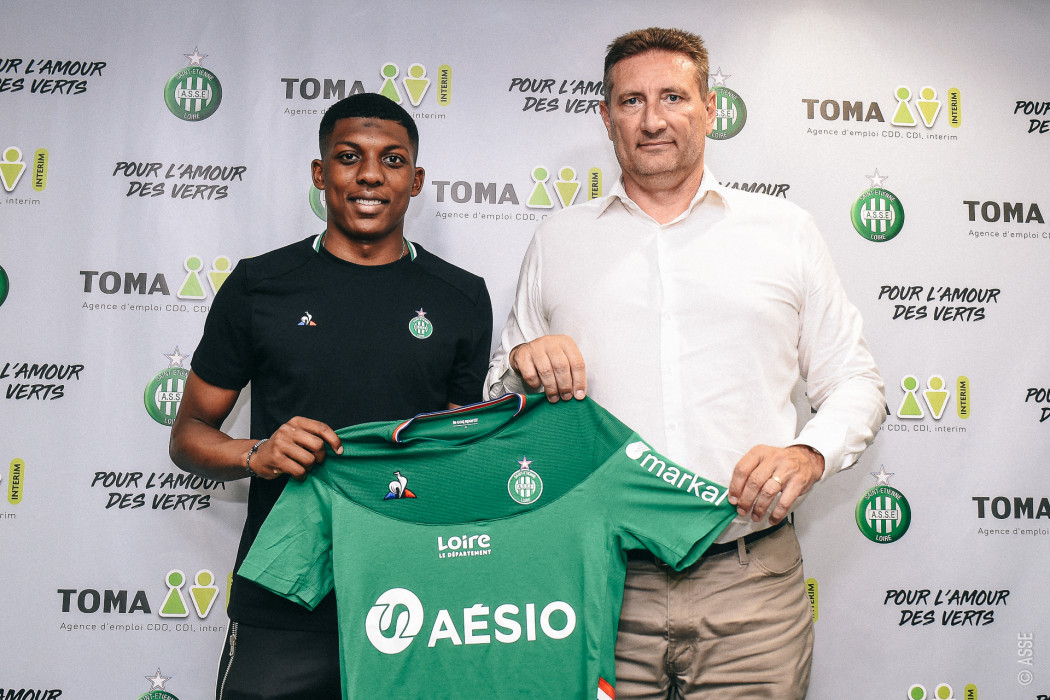 The midfielder Zaydou Youssouf, who will celebrate his 20th birthday next Thursday, signed a 4-year contract with AS Saint-Étienne. After the arrival of Harold Moukoudi, Alpha Sissoko, Franck Honorat and Sergi Palencia, Zaydou Youssouf's arrival demonstrates once again the desire of the Stéphanois club to rely on a younger generation of players with great potential.
Until his arrival in Saint-Étienne, Zaydou Youssouf had only played for one club, Bordeaux, which he joined at 9 years of age. At the Girondins' Academy, his technical qualities and his versatility allowed him to play several positions, in the midfield and on the offensive line. November 30, 2016, at only 17 years of age, he played his first Ligue 1 Conforama match (1-1 against SC Bastia). A few months later, during the same season, he was crowned champion of France U19.
It was during the 2018-2019 season that he proved himself in Ligue 1 Conforama, participating in 11 championship matches. In July 2019, his striking skills also allowed him to score his first goal with the professional team, with a free kick during a match against the Latvian team FK Ventspils (1-0), which counted for the 2nd preliminary round of the UEFA Europa League.
In addition, his performances in club have earned him several selections to wear the jersey of the Bleus and in most age categories (U18, U19 et U20).
> Zaydou Youssouf: "I'm very happy and very proud to join this incredible club that is AS Saint-Étienne. I'm eager to meet the fans, to experience the fervour of the Geoffroy-Guichard stadium. I know that ASSE is a very ambitious club. My motivation has no limit and I hope to have incredible seasons wearing the jersey of the Verts".
> Frédéric Paquet (General Manager of AS Saint-Étienne): "Zaydou Youssouf is a young player with a lot of room for improvement. He fits perfectly into our Sports Project which combines experienced players and youths with great potential. In Saint-Étienne, all conditions have been met to allow him to progress. We are convinced that he will integrate himself quickly."