Wahbi Khazri is Stéphanois !
This Tuesday, the International Tunisian is officially becoming an ASSE player for four seasons.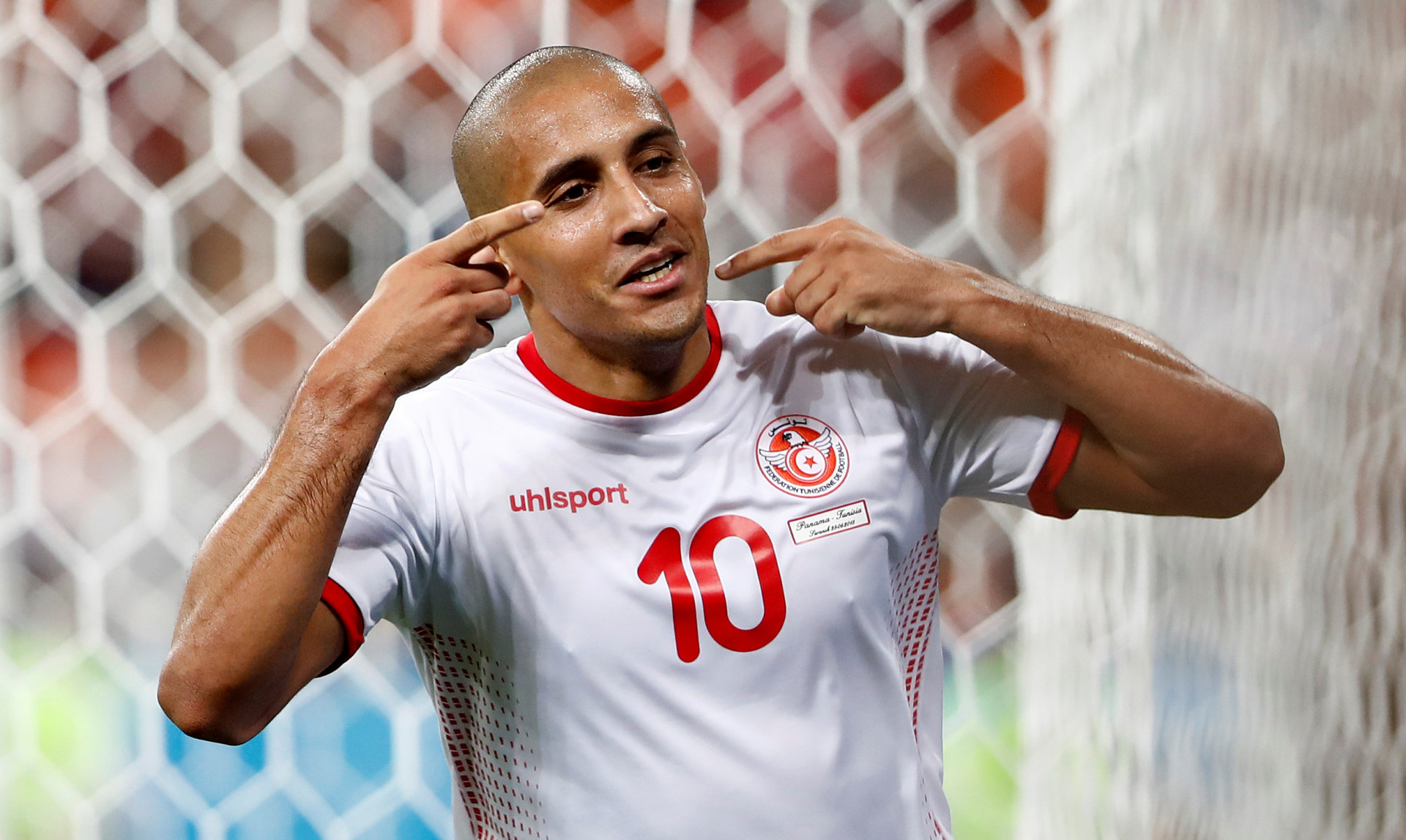 After having signed Mathieu Debuchy and Kévin Monnet-Paquet, AS Saint-Etienne has now signed a player that will provide the team with support that has an international dimension. Wahbi Khazri, who plays as an offensive midfielder or striker, has officially committed to the Verts until 2022. An agreement was concluded with the English Club of Sunderland for the transfer of the International Tunisian, leader of his selection during the World Cup in Russia.
Born in Ajaccio, Wahbi Khazri completed his training with SC Bastia and it was in Bastia where he began his professional career by playing his first professional game at the age of 18 in Ligue 2. It's also with the Corsican club that he started making records.
A champion time and time again, at the National third level in 2011, then in Domino's Ligue 2 the following season, the midfielder actively contributed to the return of Sporting Club Bastiais to its place among France's most elite teams (33 matches, 9 goals).
In Ligue 1, his influence on the Corsican club's style of Football made him a sought-after player. In 2014, he joined FC Girondins de Bordeaux who were focused on the European Championship. He scored 14 goals in 52 L1 matches before being recruited by Sunderland in January 2016. In one and a half Premier League seasons, he played 35 matches then was loaned to Stade Rennais. Once again proving himself to be a decisive player, he scored 9 goals and propelled the Bretons to the UEFA Europa League.
After becoming one of the Espoirs, Wahbi Khazri chose to play for the Tunisian A team in 2012. With the Tunisian national football team, he participated in two African Cup of Nations championships in 2013 and 2015, and a series of brilliant qualifications for the World Cup in Russia. Undefeated in their group, Wahbi Khazri and his teammates qualified for the fifth World Cup in Tunisia's Football career, marking the first time Tunisia played for the World Cup since 2002. In Russia, the 27 year-old offensive midfielder played in all three group matches, wore twice the captain's armband and scored just as many goals. The first against Belgium, third of the competition, and the second provided Tunisia with its only victory before leaving the competition. He has been selected by his country 40 times and has provided his country 14 goals.
Stéphanois for the next four seasons, Wahbi Khazri will bring his top-level experience and his great technical qualities to the Verts. He will wear the number 10.
> Frédéric Paquet (CEO): "After having acquired the signatures of Mathieu Debuchy and Kévin Monnet Paquet, the recruitment of Wahbi Khazri proves the determination of AS Saint-Etienne and that of its shareholders to construct a team of the same calibre as the one that brilliantly finished last season. At 27 years of age, Wahbi has reached maturity. He not only led his selection to the final phase of the World Coup but also succeeded in demonstrating his great talent in a high-profile group where Tunisia faced two of the semi-finalists. He's the technical leader and the player with good character that the team needs in order to keep the sportive dynamic that it had during the second half of last season. The international transfer window is a complex period but we have to remain consistent and patient in our efforts, just as we did in order to make the arrival of Wahbi Khazri a reality."