#ASSENO
Pros
Thursday 23 Jan 2020 à 16h40
Wahbi Khazri : "Capable of doing great things"
Before the arrival of Nîmes Olympique at the Cauldron, the General Manager of ASSE was delighted with the state of mind demonstrated by his team during their last match as he was with the possible return of several players.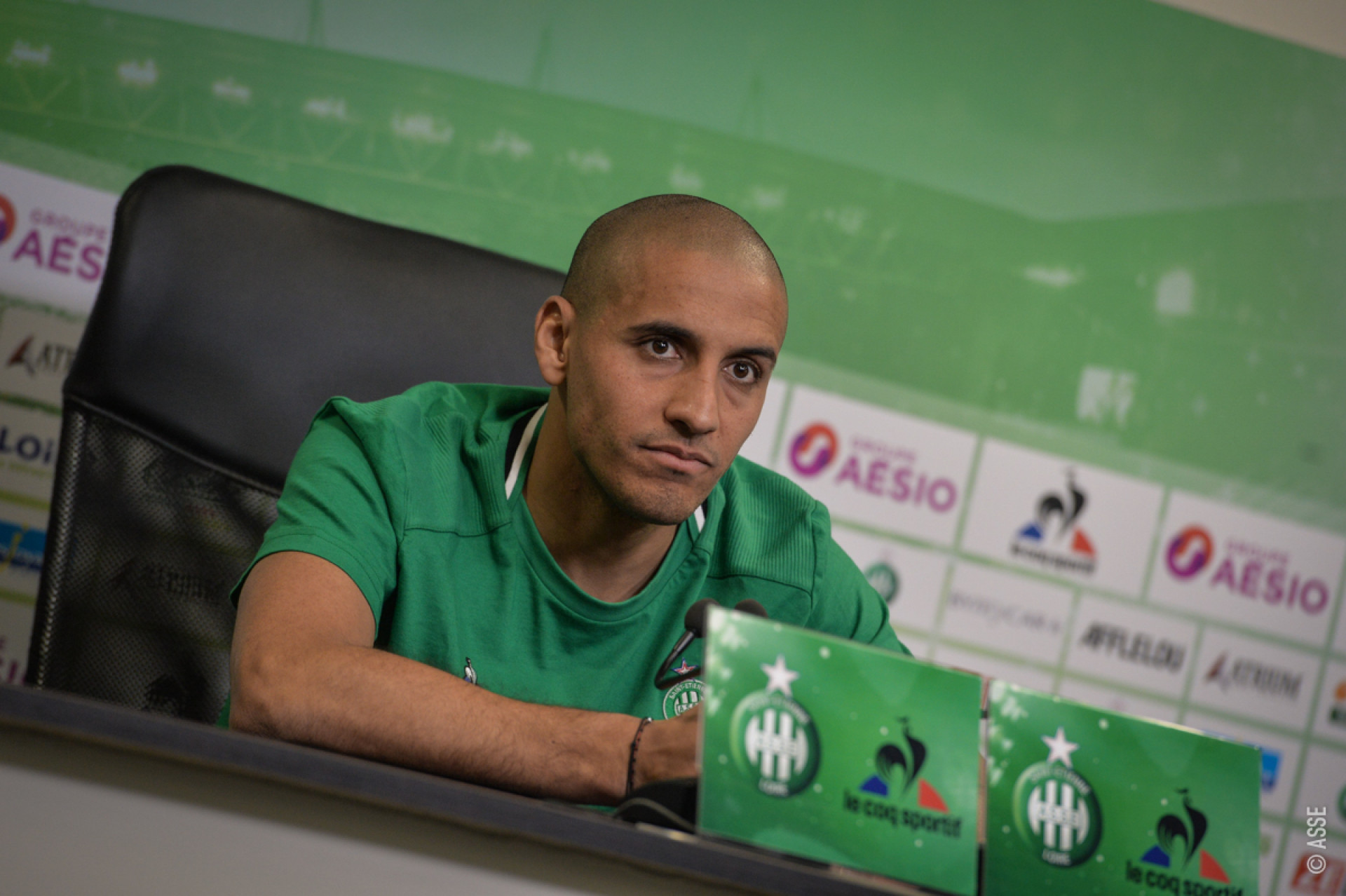 Which players are available to you before the arrival of Nîmes?
I'm hoping to recover Romain Hamouma, Denis Bouanga, Gabriel Silva, William Saliba and Yann M'Vila who are returning from injury leave. It does us some good to see all the players come back from training, that allows us to have quality training sessions with intensity. We will see, depending on how they're feeling, if they can join the team this Saturday, against Nîmes. Even if Ryad Boudebouz et Zaydou Youssouf are still missing, I hope that we'll enter into a virtuous cycle of performances. We educate players regarding the choice of their shoes and soles. Because even if we have high-quality fields, these choices are very important in order to limit the physical problems linked to the repetition of training sessions on harder surfaces.
Could these returning players revive the team?
I do not know any club that can do without so many players capable of being decisive for their team. We were still deprived of players like Wahbi Khazri, Romain Hamouma, Charles Abi and Franck Honorat. Their return immediately improves our training sessions, and everyone benefits from that. That introduces a sense of competition and a more conquering mindset. We feel that the entire team is determined to do well. Right now, we have to be careful to not injure the players in the recovery phase. So we'll get there progressively. It's not the moment to determine a starting lineup since we'll be playing multiple matches in a row. What counts, is that the players who come back are fresh and very much want to win. The quality that they will bring will give more opportunities to the team.
Was the qualification for the Coupe de France last Saturday a defining moment?
This match was important for us and we knew how to be mentally present. We had to work hard to qualify but the match was interesting in regards of solidarity and combativity. It's this same type of match that we'll have Saturday. Nîmes saved themselves by turning in the Coupe because it's a team obsessed with its situation in the championship. It will be a very difficult match to play against a team that must save itself. A match even more difficult than the one we had in the Coupe de la Ligue, but we'll have the support of the fans who we lacked against Nantes. We'll have to fight in order to earn points and climb in the rankings. To meet this challenge, we'll have to prove that we have the same mindset that we did in the Coupe de France. Before setting other goals for ourselves, we'll have to fight on the field.