Timothée Kolodziejczak is coming back
The defender will be loaned for one season with a purchase option to ASSE after having defended the Stépahnois colours during the 2018-2019 season.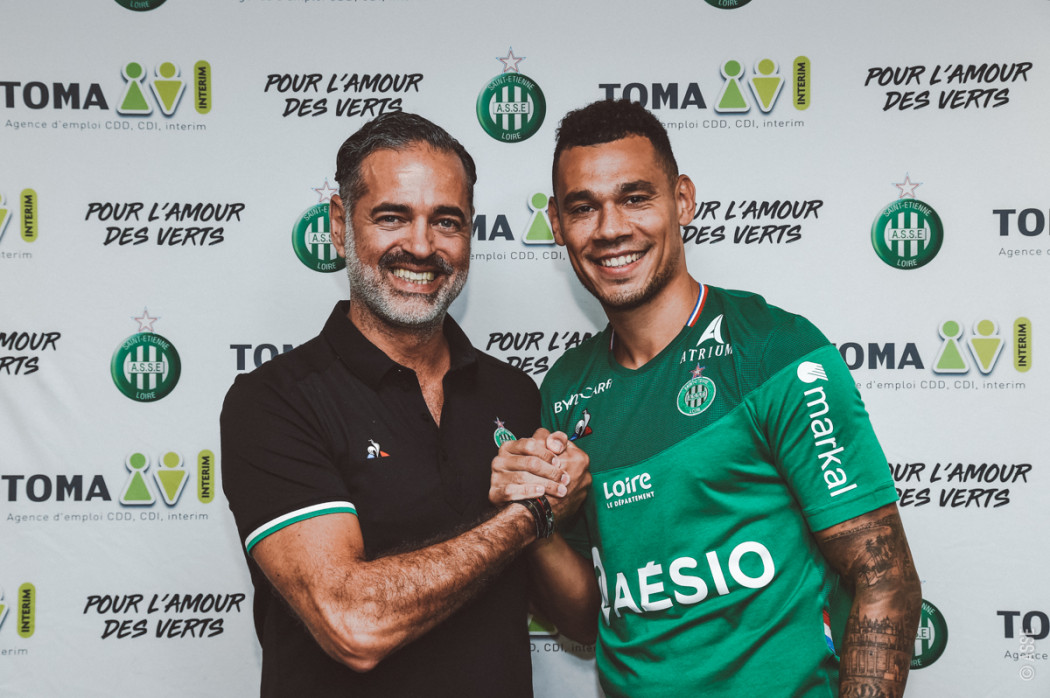 This Thursday, AS Saint-Étienne and Tigres UANL reached an agreement regarding the one season loan with purchase option of Timothée Kolodziejczak (27 years old). Already loaned for one season, the central defender will thus return to the Stéphanois club, of which he quickly became one of the pillars. A purchase option for a two-year contract at the end of the loan was included in the agreement between the two clubs.
After starting with Racing Club de Lens in the northern Academy, Timothée Kolodziejczak then joined Olympique Lyonnais, the club with which he began to play with the elite, 22 November 2018.
Four years later, he rallied OGC Nice and played 71 first division matches in two seasons. He became an important player of Sevilla FC, which he joined in 2014 and for which he played for two years. The time to take part in 82 official matches wearing the jersey of the Andalusian club and to win the UEFA Europa League championship twice consecutively (2015 and 2016). He was even a starting player during the final of the 2015 season, against FC Dnipro.
After a short time with Borussia Mönchengladbach, Timothée Kolodziejczak completed an entire season with ASSE during the 2018-2019 season. He has participated in 36 of 38 Ligue 1 Conforama matches and thus contributed to ASSE's magnificent journey, fourth in the final ranking and qualifier for the UEFA Europa League. The defender even earned impressive statistics: 3 goals and 3 assists. Versatile, he played on the left wing and in the heart of ASSE's central defense.
His physical qualities, his solidity and his rage to conquer were very much appreciated by the Stéphanois fans, who he won over with great mental character and an irreproachable state of mind.
Like last season, Timothée Kolodziejczak will wear the number 5.
> Timothée Kolodziejczak: "I am happy to return to ASSE, a club that I know and on which I feel very well. Last season here convinced me that it was the best spot for me. I am motivated by the idea of returning to my teammates and of beginning the season with them."
> Roland Romeyer (Président de l'ASSE): "We are very happy that Timothée Kolodziejczak is continuing his adventure with us. These last few weeks, he has shown his attachment to AS Saint-Étienne when the negotiations with the Tigres UANL took longer than expected. Last week, Timothée quickly became one of the main players of the professional team. He is a player that is known for his technical skills, his commitment and his experience."
August 22, 2019