Pros
Sunday 20 May 2018 à 00h46
Romain Hamouma sees triple
The number 21 scored a magnificent hat trick and by doing so erased a record that was established in 2012.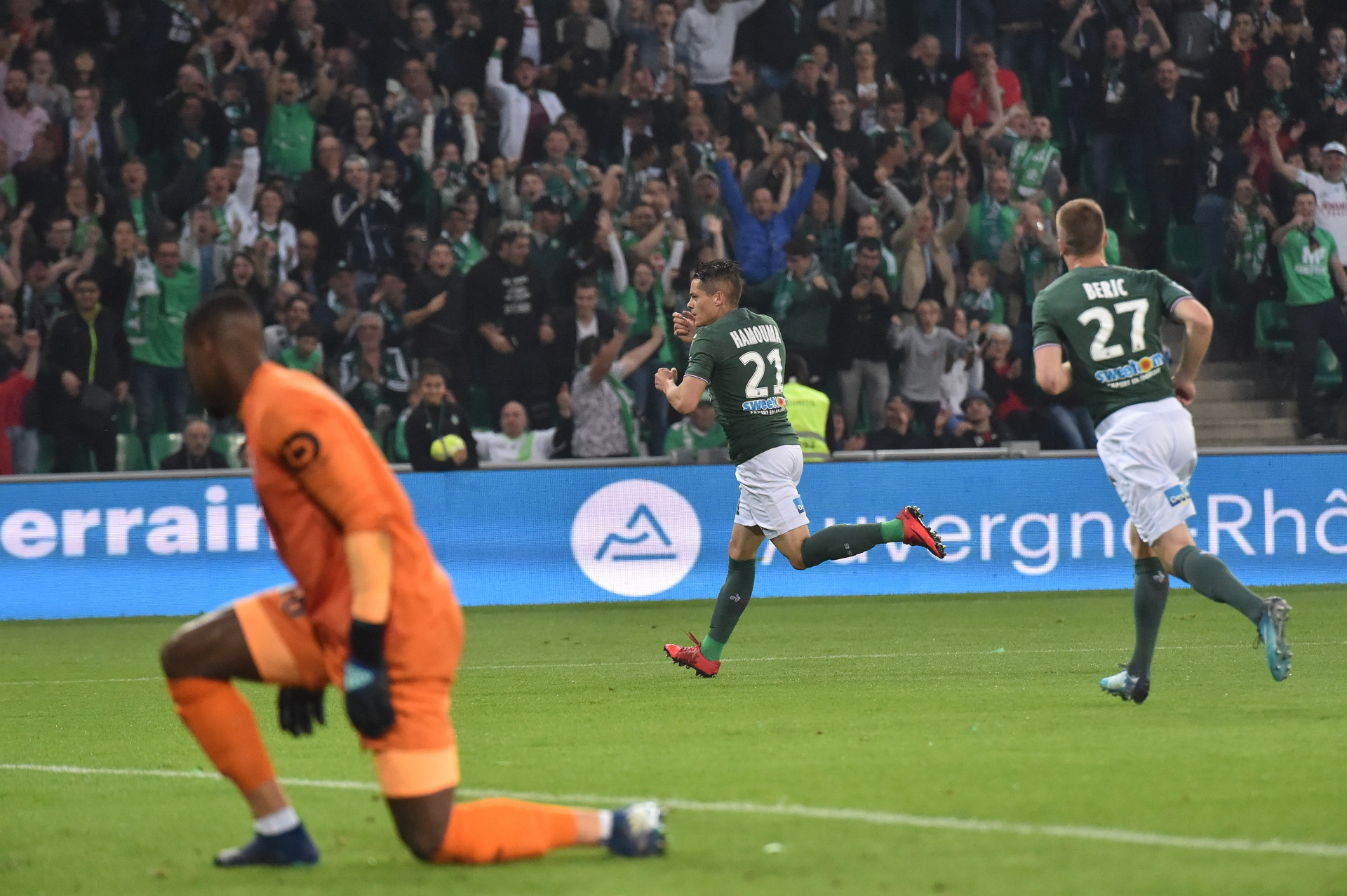 They played together and gave ASSE the reputation for being an offensive powerhouse. One has became center-forward of Arsenal, the other a senior player of the Stéphanois club. Kilometers separated them but they had a reunion this Saturday evening.
Romain Hamouma scored a hat trick against LOSC (5-0). The last Stéphanois to have scored three goals in one match? Pierre-Emerick Aubameyang. It was against FC Lorient, February 22, 2012. The Verts had scored 4 goals to 2.
Saturday evening, Romain Hamouma finished the season well. The first goal, which was simply magnificent, represents everything that defines ASSE's number 21: the technical quality of control, his daring lobs against his direct opponents, and the way he can regain control of the ball after a volley. In great form, Romain Hamouma then regaled the Geoffroy-Guichard stadium with his second goal of the evening by shooting the ball between the legs of Metz's defender and then into the net with his left foot. The left foot, the same foot he used to score his third goal of the evening at the end of a solitary rush towards Maignan.
Despite all that, this is not the first time that AS Saint-Etienne was given three goals thanks to Romain Hamouma. March 14th, 2015, at the Saint-Symphorien stadium in Metz, he completed three assists. The number 21 worked to accomplish this with his offensive partners in crime: Max-Alain Gradel, Mevlüt Erding and Yohan Mollo. The Stéphanois dominated Metz on their home turf (3-2).