Pros
Friday 19 July 2019 à 23h35
Rémy Cabella : "I wanted to play against OM in the final"
Striker against Montpellier, the Stéphanois pace-setter is getting ready to face another one of his former clubs: OM, this Sunday, in the final of the EA Ligue 1 Games.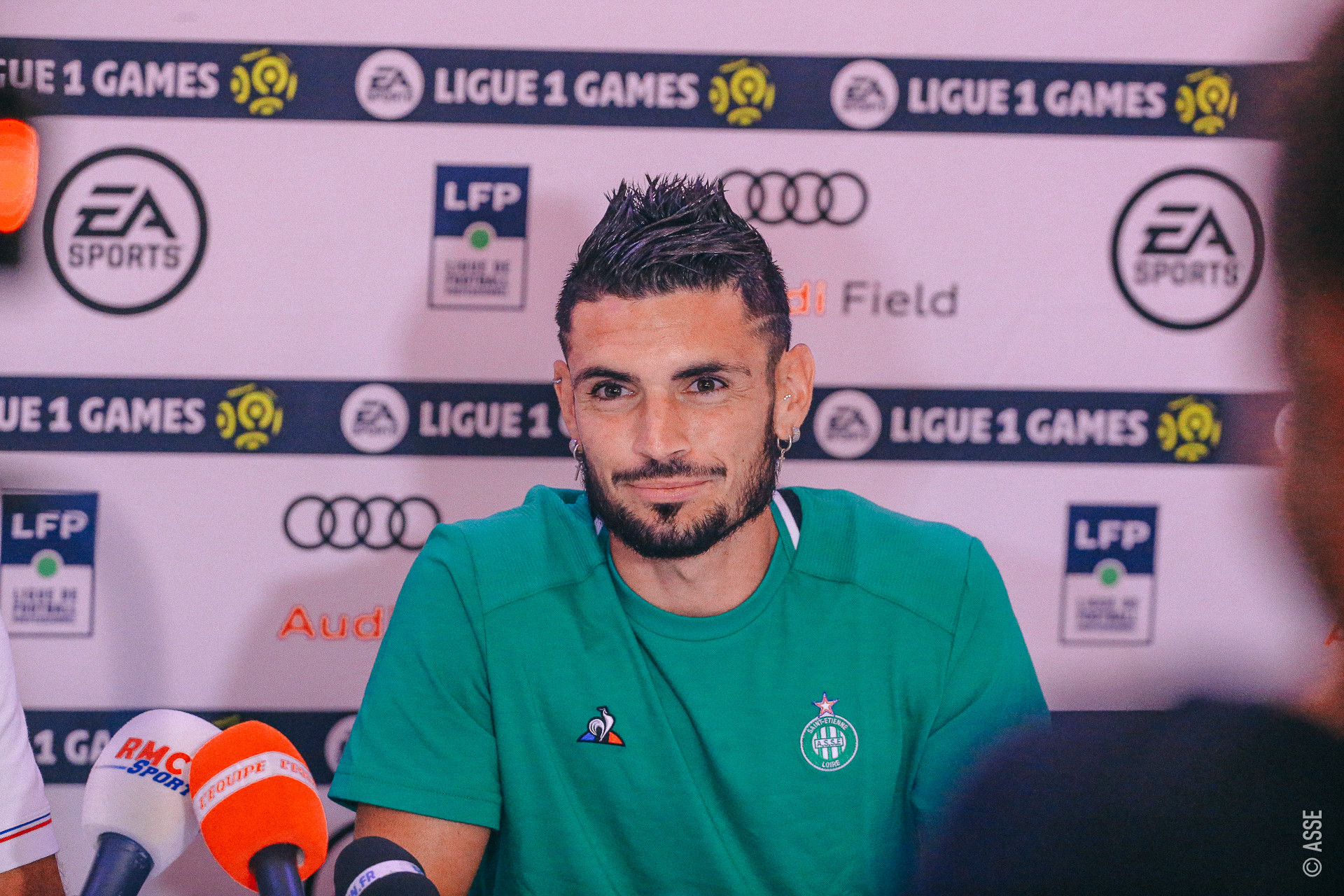 How is the training going in Washington?
It's a very good experience. Despite the heat, being here is something important for the French Championship. We're all happy to be here. I hope that we'll finish this training, Sunday, with a second victory.
You'll catch up with some friends among your former OM teammates Sunday evening. Is this a special match for you?
I spoke to them yesterday evening (Thursday evening) before their match and I asked them to win so that we could see each other in the final. I wanted to play against OM in the final. We always play to win. There's a small trophy to win and we're motivated to earn it.
Personally, how do you judge your rise in power?
Very well. We're adapting to the heat during the training sessions. The match against Montpellier was difficult. We put in a lot of effort at the beginning of the match. Personally, I feel well, happy, more and more in my game. I hope to quickly be able to play 90 minutes.
The coach made you play a position that's a bit different, a bit closer to the net in the middle of the field. How do you feel about this new role?
I can play on the wings of Yann M'Vila, I've done so since the beginning of our preparation. I like to go back, kick the ball, pass it. That's also my role. This position doesn't bother me, quite the contrary.