Pros
Thursday 17 May 2018 à 20h24
Mathieu Debuchy substitute with the French national football team
The Stéphanois right back is part of the expanded list for the World Cup announced this Thursday evening by Didier Deschamps.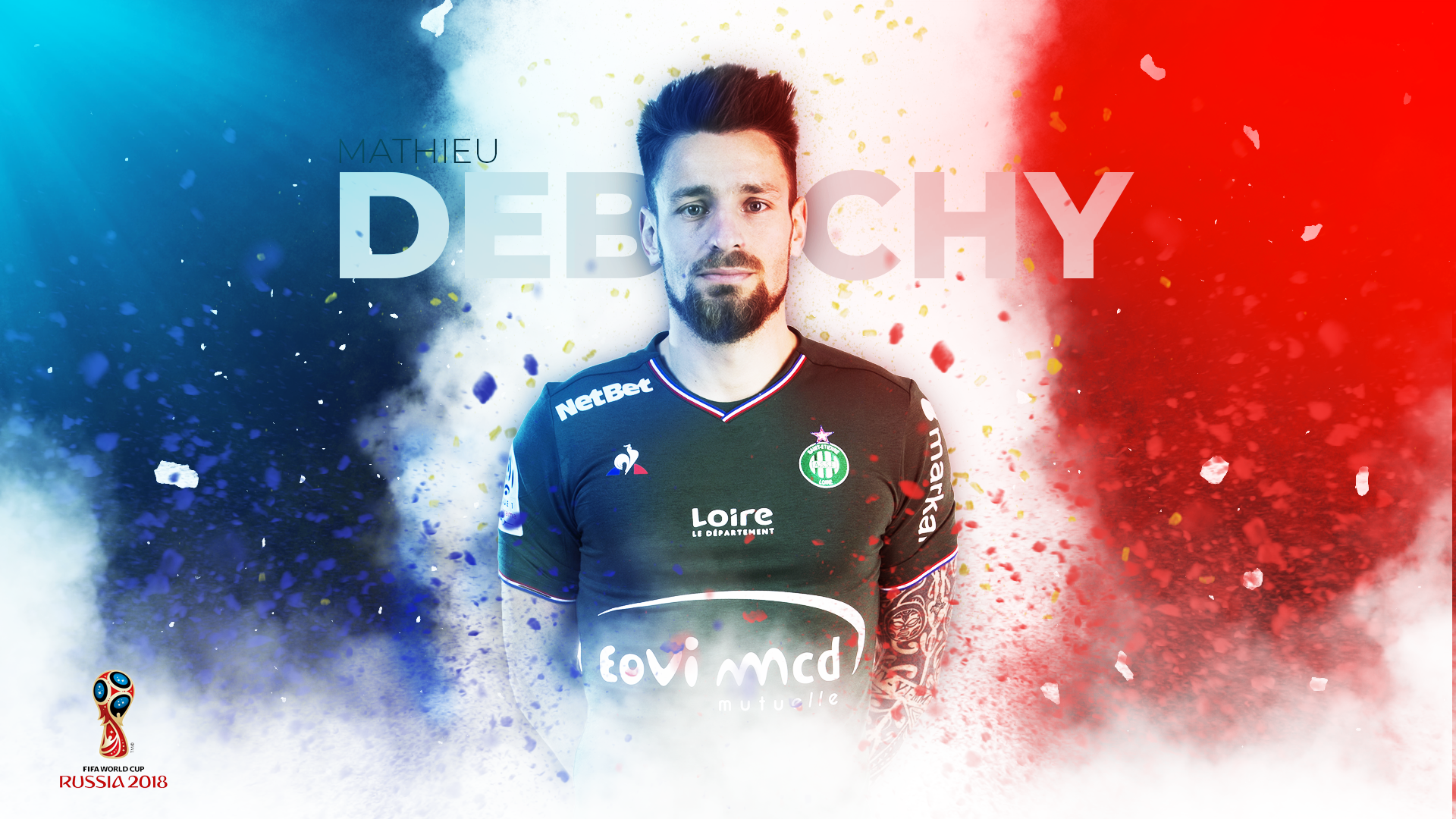 Returning to his peak level of performance wearing the colours of AS Saint-Etienne, Mathieu Debuchy is once again part of the French national football team. Didier Deschamps, the national team's head coach, has indeed included him in the expanded list of the Bleus who will be called to play for the World Cup in Russia. As a substitute, he could be one of the lucky ones elected in the case of an absence of the 23 players chosen to play, which is very satisfying for ASSE's right back, who has played 27 games with the national team (2 goals) and who took part in the 2010 World Cup and Euro 2012. The definitive list of Tricolores must be sent to FIFA June 4th at the latest.
Having arrived at ASSE the last day of the winter transfer window, Mathieu Debuchy quickly became one of the leaders of Jean-Louis Gasset's team. For his first match "en Vert", he scored a goal that helped secure the Verts' victory in Amiens (2-0). The defender with undeniable, offensive qualities has already scored 4 goals in Saint-Etienne: during the derby (1-1), then against FC Nantes (3-0) and against RC Strasbourg (1-0). A great professional, endearing and respectful player, his performances did not go unnoticed since he was even elected player of the month of February in Ligue 1 Conforama.
The French national football team will begin their preparation for the World Cup May 28th with a match against Ireland (9pm, Stade de france). After, the Bleus will challenge Italy June 1st (9pm, Allianz Riviera) then the United States June 9th (9pm, Groupama Stadium).