#ASSESDR
Pros
Friday 21 Feb 2020 à 15h09
Loïs Diony : "I am a warrior"
Striker against Brest last weekend, the Stéphanois striker feels confident and hopes to continue against Reims this Sunday (3 pm). For him, ASSE is not where it should be in the second half of the rankings.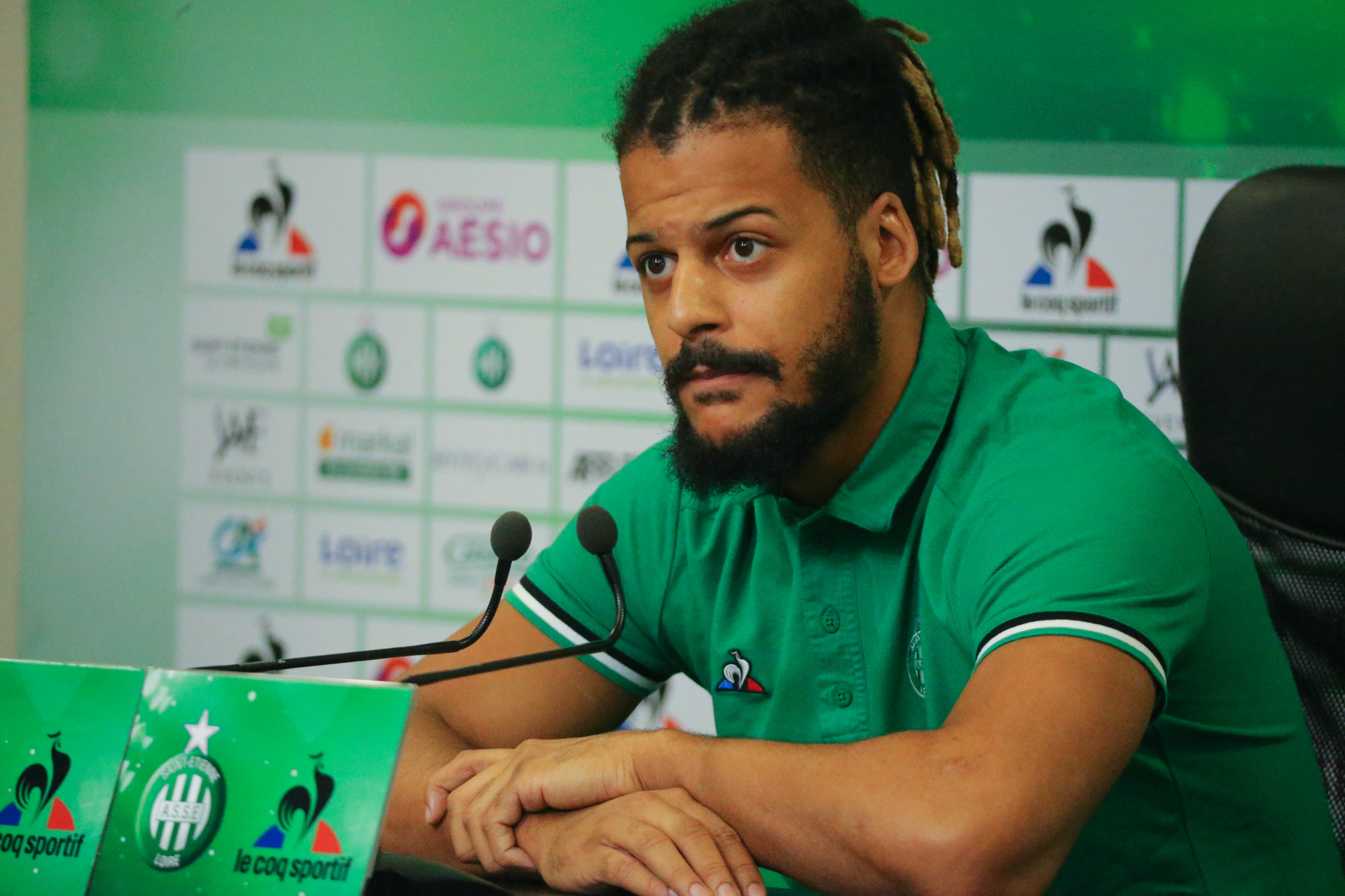 How are you experiencing AS Saint-Étienne's current situation?
It's a difficult period but everything can go very quickly. When the coach arrived, we had succeeded in completing a great streak. Unfortunately, we then went through a very delicate period. We're letting in goals due to the first opportunities of our opponents to score and we find it hard to recover. We are close to the bottom of the table but we cannot say to ourselves that we're playing to stay in Ligue 1. We're AS Saint-Étienne, we must bounc back and we still have several matches to do it. If we win on Sundday, we can already climb in the rankings.
You were voted Star Player online on the official website. Is it scoring that makes you feel confident?
That goal did me some good (he smiles). In the game, I feel better and better, I'm growing in power. Even if I scored too little, I'm still the same. I'm a warrior. I like to fight, run, score and assist. I groan sometimes because I don't have as many opportunities to score as my teammates but that's part of the game and part of Football. I try to contribute my all to the team every time that I have game time. Whatever the criticisms are, I give it my all.
How did you overcome the criticisms?
It was not always easy, but there's much worse in life. I always try to keep a smile on my face. For an emotional player like me, certain moments were not easy to experience but today I feel well. That shows that I haven't given up. I know that the fans expect more form me, that's normal. However, I've never cheated.
What type of match are you expecting against Reims?
Reims is a tough team that is very strong defensively but we need the three points whatever the cost. We're hoping to earn a good result in order to recover the love of our fans because we need our fans and a great ambiance in order to win our matches. To say today that we want to play to qualify for the European Cup would be pretentious but we must aim for the first half of the rankings, earn a good outcome in the Derby and lead our fans to the Stade de France.