#ASSEOM
Pros
Tuesday 04 Feb 2020 à 15h42
Loïc Perrin : "Show that we're not where we should be"
The Captain of the Verts wants to profit from the match against OM Wednesday (9pm) in the Cauldron to prove that the Verts deserve better than their current ranking.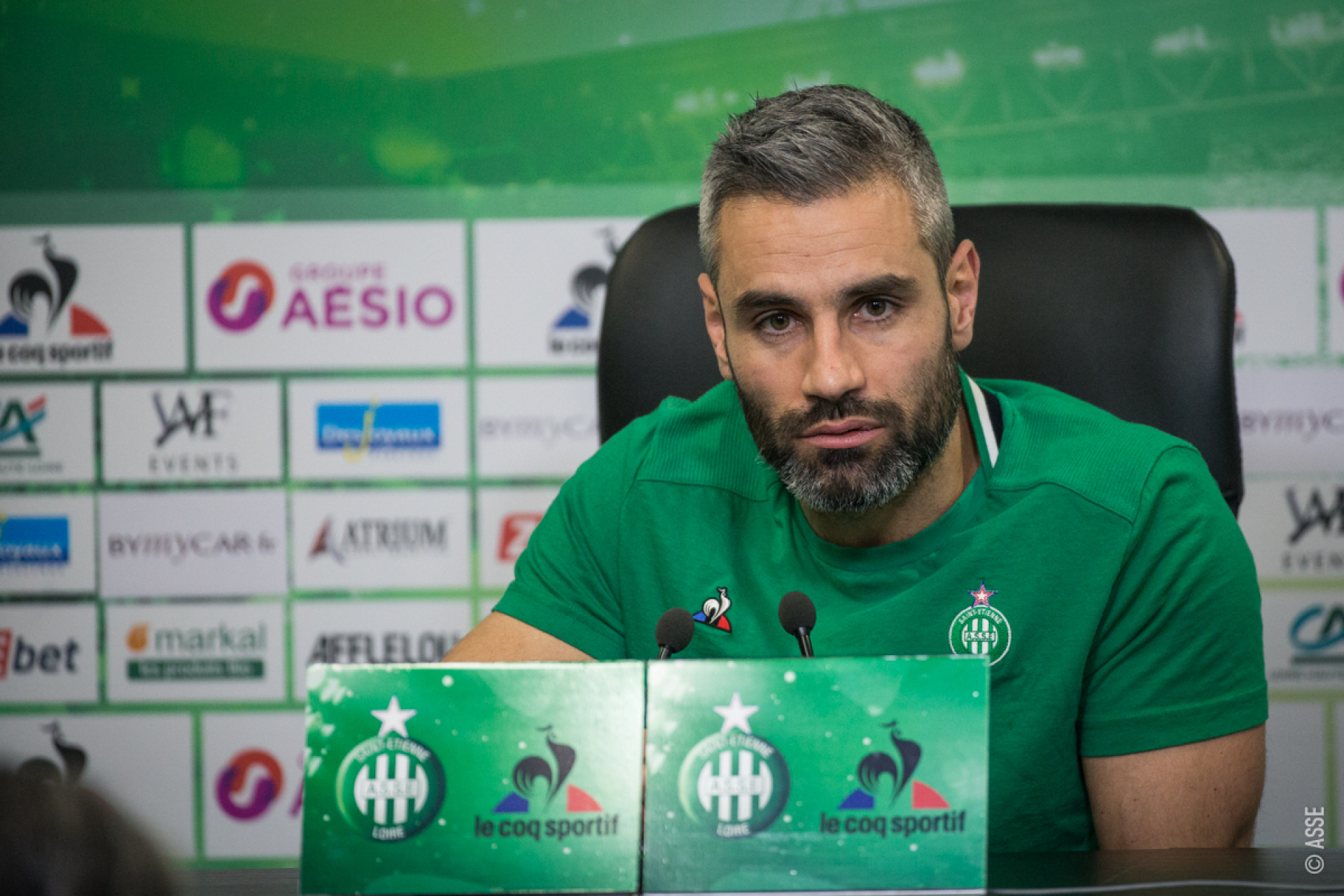 How would you describe the last few performances of the team?
At the moment, we lack regularity. We had however started a good series of matches after Nantes but our defeat against Metz is a real disappointment. Unlike us, Metz had complete success in regards of their openings to score and a goalie who had a good evening, but we are not allowed to let in the goals that we conceded. It's the type of match that we cannot lose. With the number of opportunities that we had, we should have scored more goals.
Does this lack of regularity worry you?
There is nothing dramatic in regards of the rankings. We are not where we would like to be, that's true but the championship is very close. Even if it will be difficult to qualify for the European Cup championship next year, we have to win consecutively in order to climb in the rankings because we pay dearly for every opportunity lost.
What is your opinion of Olympique de Marseille's match in the Cauldron?
We have the chance to play consecutive matches. That's a good thing, especially with this match which is one of the biggest of the championship. That will allow us to show that we're not where we should be against the second placed team in Ligue 1. After a difficult period, Marseille had an incredible end to their year and thanks to their great, consecutive performances they occupy a very important place in the rankings. They're a good team for second place and it's normal to see this club in this position. Marseille is scheduled to play for the first few rankings with its quality players.
What is your opinion of Dimitri Payet, your former teammate?
Dimitri is a truly talented player who exploded with AS Saint-Étienne. It's here where he took things up to the notch that allowed him to become an International level player.
What is your judgement of William Saliba's et Wesley Fofana's performances?
They're two very good players. William is going to leave us for a very big club and Wesley, who we're seeing this year at the professional level, is making enormous progress. They must still acquire experience but with Mathieu (Debuchy), Yann (M'Vila), Yohan (Cabaye) and me, they have much support. I must have this role with the youths, because I want the team and the club to succeed.