Jean-Louis Gasset continues his adventure with the Verts
AS Saint-Etienne rejoices continuing their collaboration with Jean-Louis Gasset.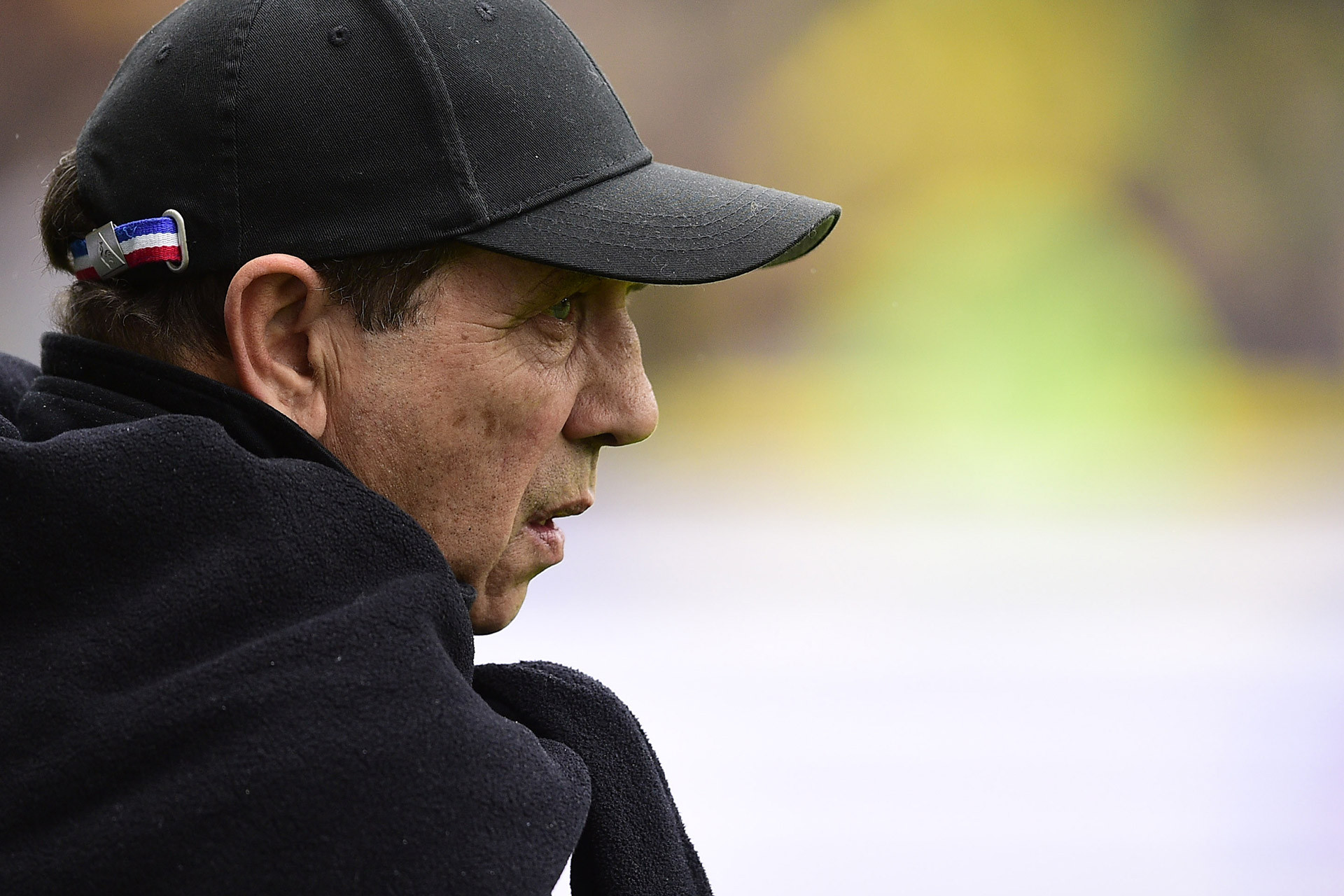 All the conditions have been met to promote the club's stability. ASSE has total confidence in Jean-Louis Gasset and in his capacity to make the players adhere to his style of Football in respect of the values of the Verts. During the successful second half of the season, the team performed well and in so doing gave their supporters much pleasure. AS Saint-Etienne has won 10 out of 19 matches, taking 35 points during this phase of the championship following the break, or 1.84 points on average per game.
Named head coach of the club this past December, Jean-Louis Gasset clearly knew how to revive, with passion and rigor, the professional team and notably allowed them to achieve an undefeated streak comprised of 13 matches that propelled them into the higher positions of the rankings.
Jean-Louis Gasset: "I'm delighted and proud to continue my work as head coach of AS Saint-Etienne. The plan and the ambition of the club's management convinced me. For six months, it was truly a pleasure to coach this team. Saint-Etienne is a city that lives and breathes Football. The fervour of the public that permeates the club is a formidable source of motivation to win matches. I don't imagine myself elsewhere because I see myself completely in ASSE's values. Today, I have only one objective: prepare for the next season well."
Frédéric Paquet, CEO: "Continuing our adventure with Jean-Louis Gasset was a priority and a certainty given the results obtained during the last six months. He transformed the professional team in record time. Thanks to his know-how, his experience and his personal qualities, the team that was playing to maintain its Ligue 1 status before the break, fought for a Europa Leauge qualification during the second half of the season. We hope, together, to begin next season with the momentum that we ended this championship with and to maintain this sportive dynamic that enthused our fans."
🧢 Le kif continue ! pic.twitter.com/JjOV7gyZIo

— AS Saint-Etienne (@ASSEofficiel) 29 mai 2018