Pros
Friday 19 July 2019 à 23h29
Ghislain Printant : "We'll have a lot to do"
Before challenging OM in the final of EA Ligue 1 Games, the Stéphanois coach expressed his views in the residency of the French Ambassador to Washington.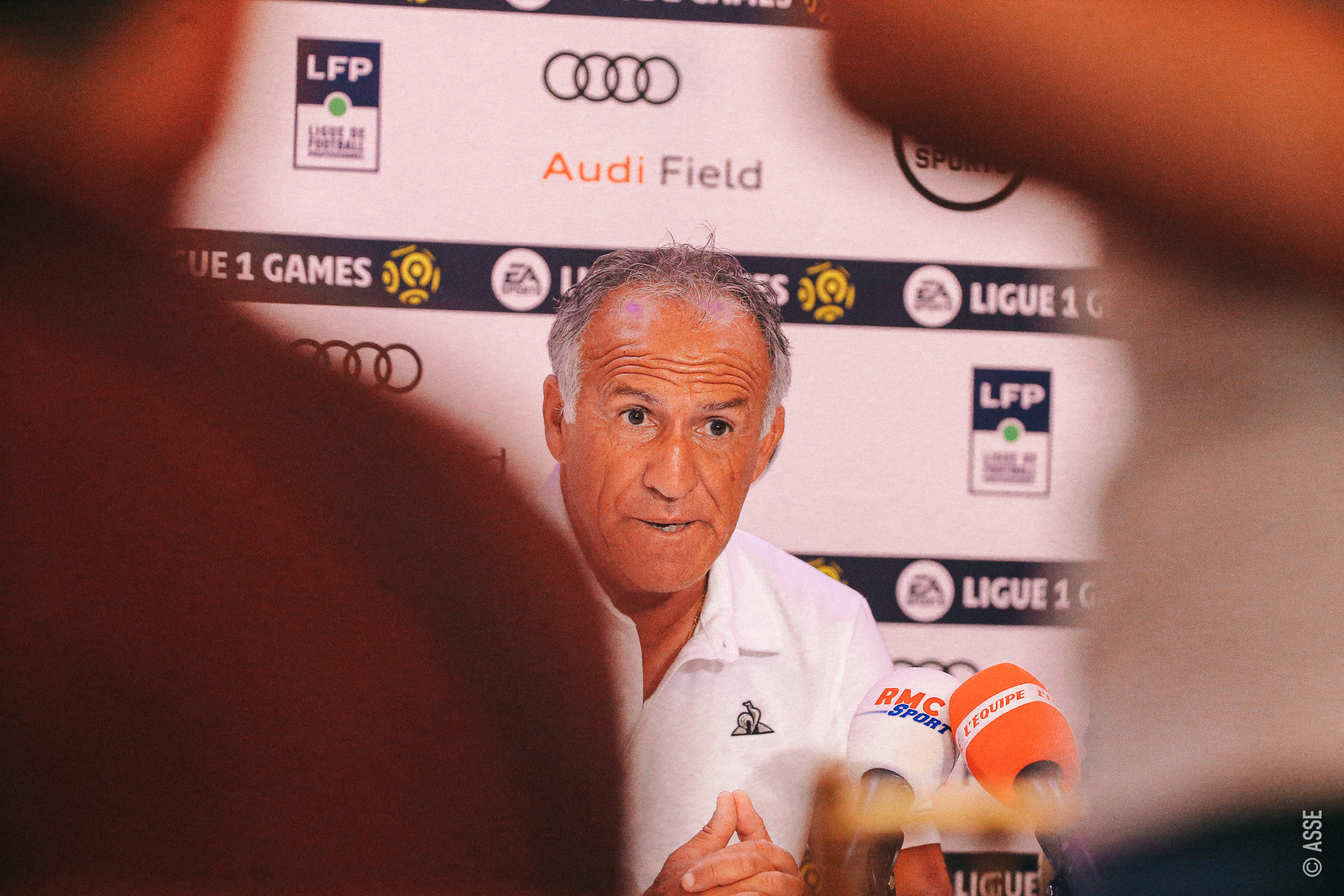 How do you feel doing a press conference in a setting as prestigious as the residency of the French Ambassador to Washington?
It's an honour for ASSE to be received by the French Ambassador. The result yesterday warms our hearts as well. We're very proud to be here.
After a day of reflection, what is your analysis of the victory against Montpellier?
I revised the match. That confirms what I said yesterday evening (Thursday evening). Overall I am satisfied because we did what I wanted us to do. We gave way a bit after the first half hour of the game, especially in regards of our offense. I any case, there was consistency in our game. After having scored the first goal, our teams lost a bit of its lustre. We feared that Montpellier's freshness would cause us problems in the second period. From experience and thanks to our seriousness, we knew how to reverse this trend.
How are you tackling Sunday's final against OM?
It's a tournament, the players are determined to try to win it. We followed OM's match against Bordeaux (2-1). We know that we'll have a lot to do. Marseille's starting lineup is very competitive. It's a final and we're going to do everything we can in order to be the first team to win this tournament.
Do you think you'll start with the same eleven players as against Montpellier?
There will be some modifications. I'm still giving myself 24 hours of reflection in regards of the freshness of the group.