Pros
Saturday 31 August 2019 à 12h19
Ghislain Printant : "This hurt our pride"
The Stéphanois coach is expecting a reaction from his players, during the trip to the Vélodrome Sunday evening (9 pm).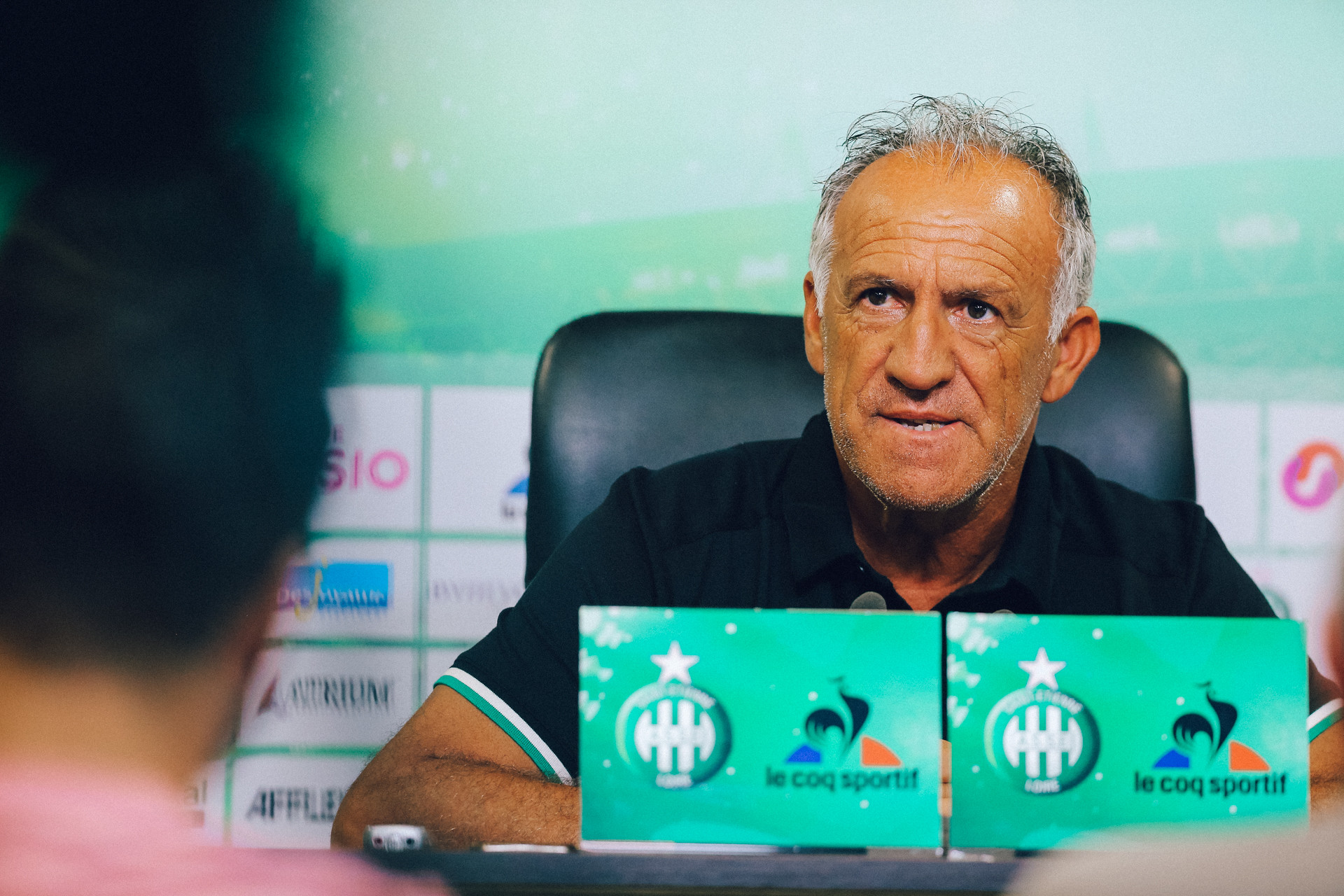 How did the weekend go?
Since Thursday, we've gone back to work with the goal of preparing well for the match against Marseille. We very attentive to the recuperation of the players who played Wednesday evening in Lille. The training sessions were accompanied by discussions. The players are not devastated but disappointed. Like everyone. We didn't manage to reach our goal. We lacked much in order to earn a different outcome.
What did your team precisely lack against Lille?
We must perform much better in regards of ball recuperation and aggressiveness. But, we have to improve our teamwork. Everyone has to be capable of raising their performance level. The players are also lacking the ability to move the ball from one side of the field to the other. The players know it, I told them. They need more enthusiasm, they have to go the distance. In the first half, even if we rarely had trouble, we had a low level of control and we weren't on point.
Are you expecting a reaction from your players?
It would be grave if there wasn't one. This hurt our pride. The game is on, it's up to us to play it. And, already, to respond with an appropriate state of mind and aggressiveness Sunday evening. The technical qualities are there. But, we must be conscious of the fact that what we're currently doing is insufficient in order to pull this off. I'm expecting a reaction from the whole team and I'm expecting us to manage to improve our level of performance.
Are the 40 years without a victory in Marseille weighing on you before going there?
Last season, we already had the ambition to stop this negative spiral. I think especially of our fans. They suffer from these repeated failures, from these 40 years without a victory in the Vélodrome. This match can be a great opportunity to send them a positive message. But, we know the difficulty that the trips to Marseille represent.
What can Yohan Cabaye bring to your team?
He's a player that we've been following since last season. We singled out Yohan for his experience, his human qualities and his desire to return to the field. He has great experience at the highest level. Thanks to his experience and his technique, he'll bind together the midfield, which is essential. As I've been saying since everything started back up again, it's a sector that we need to develop. Yohan has the intelligence and great skills. It's just a matter of time. An international break is coming. He'll quickly finds his bearings. It's up to us to guide him. Be that as it may, he won't start Sunday evening.
How do you feel about OM?
OM is sitting on a tie and a victory as an away team. These results have revitalized the team. The team has found a defensive balance and is continuing what they started last season because they did not have many transfers. The natural instincts are there. Their strong point remains their midfield, known for its talented offensive players.