Pros
Sunday 01 September 2019 à 23h49
Ghislain Printant : "Maintain this desire to play"
Disappointed by the outcome and annoyed by Sergi Palencia's injury, the Verts' coach underlines the good intentions displayed by his players.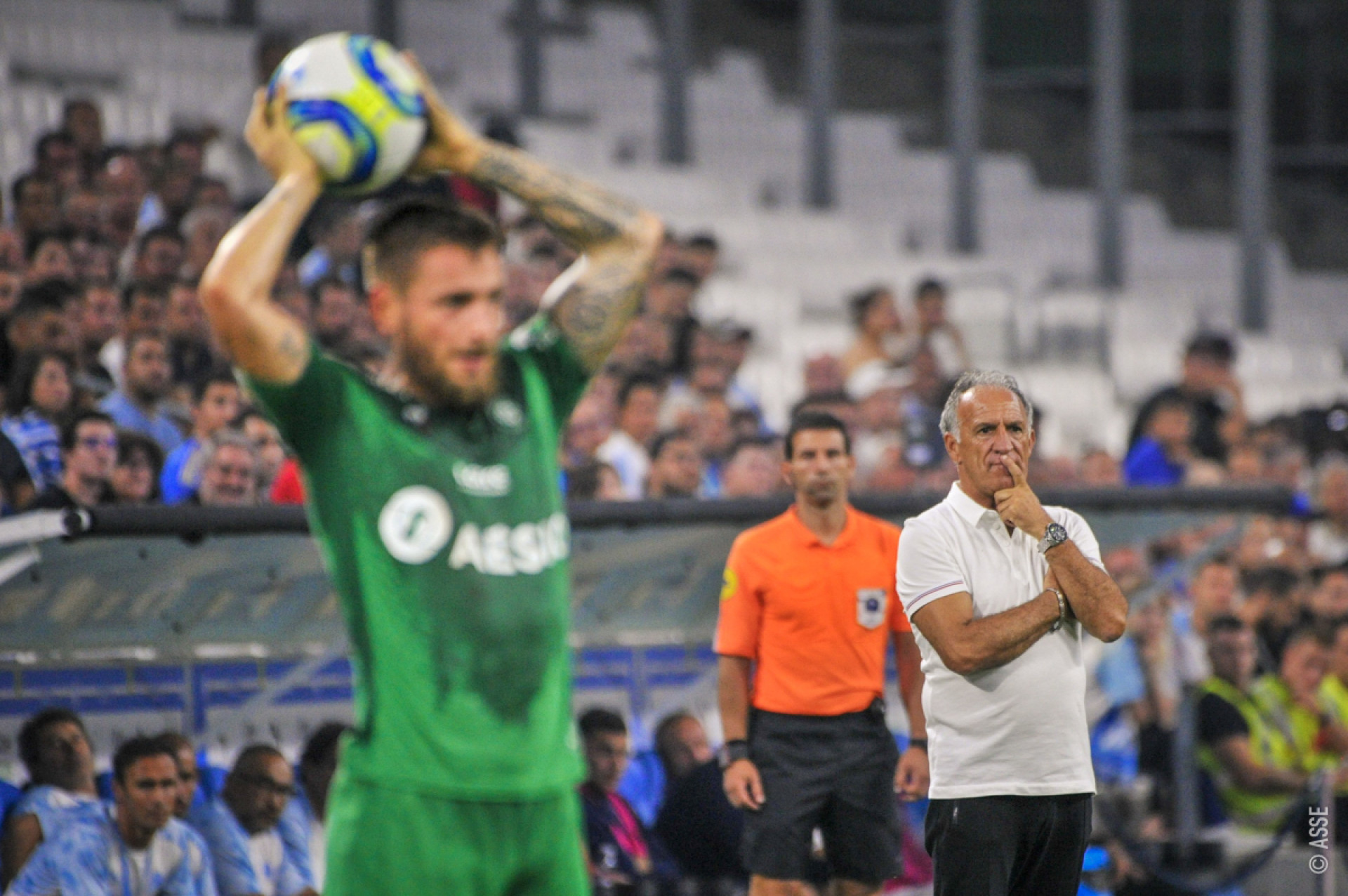 What did ASSE lack in order to have obtained a better result?
Efficiency! We've regained the ability to move the ball from one side to the other, we created openings to score but did not know how to follow through. It's a shame because whether it be with our starting lineup or after the tactical change following the exit of Sergi Palencia, we've accomplished what we wanted to do: maintain the pressure and have a certain control to put OM in difficulty.
Is this defeat unjust?
I think that the tie would have been perfectly logical in light of the intensity, the desire to play and the number of openings we created. But we were surprised by a great collective opportunity for OM that led to the goal just after Jean-Eudes Aholou left the game due to injury. We have to have more lucidity in these types of situations. Even if we didn't obtain all the points we wanted, the content of the match was interesting.
What feeling does Sergi Palencia's exit from the game due to injury leave you with?
I went to speak calmly with M. Millot. His interpretation is not the same as mine. I proposed to him to come see the state of our player's ankle but we left it at that. He made his decision, I think that OM's player (Jordan Amavi) should have been expelled.
Can we say that this match provides you with some satisfaction?
This match has nothing to do with the one against Lille. This evening I saw positive signs despite the outcome. I said that we would not make an assessment after our first four matches. We're actually the only team to have traveled three times for our first four matches with two matches at two clubs playing at the European level, Lille and Marseille. Obviously, I would have preferred to have more points but we have to maintain this desire to play and this ability to adapt. I'm sure we'll get there.