Pros
Sunday 18 August 2019 à 18h15
Ghislain Printant : "I liked the team's reaction"
Frustrated by sharing points with Stade Brestois (1-1), the Stéphanois coach was satisfied with the character displayed by his team.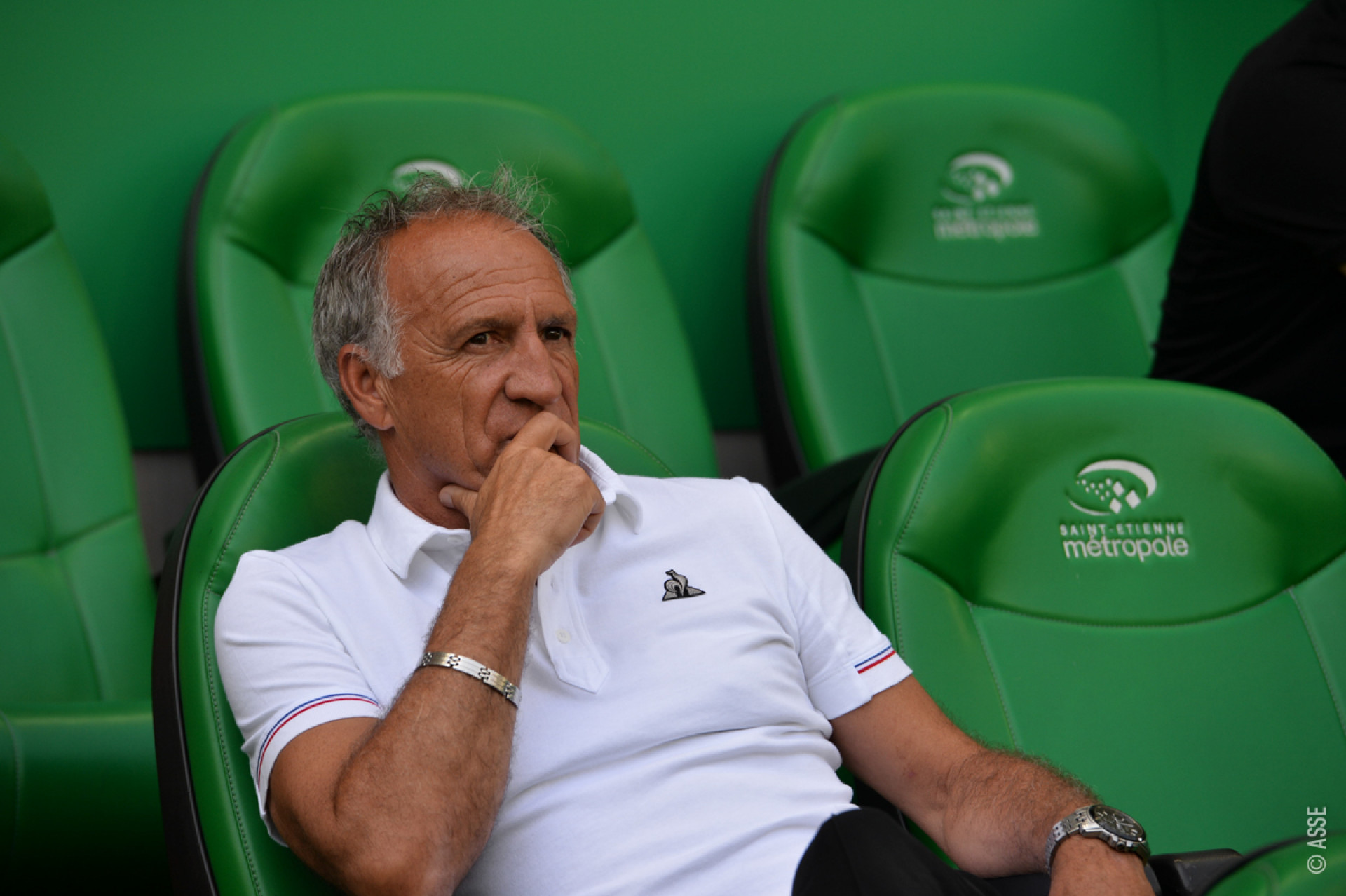 What feeling does the match leave you with?
It's a disappointment to not have won because we intended to take the three points in front of our fans, but I liked the team's reaction in the second period. The players had the clear-headedness to go along the wings to finally even the score seven minutes before the end of the match with Denis Bouanga's goal. If we had done this earlier, I think that we would have had the time to win the game.
How do you explain Brest's goal?
Jean-Eudes (Aholou)'s exit from the game maybe disrupted things and Brest profited from our moment of weakness to score the first goal. It's a shame because, in the first half, our high pressing prevented them from leaving their side of the field. We were just lacking a little bit of technical accuracy for the last passes to find the player that could score the goal. In the second period, the team started on a better note. We had good ball possession.
Is the team still not used to play together ?
The players are gradually getting to know each other and it's as the training sessions and the matches go by that our offensive sector will improve. But, I saw passes between two or three players. There were two situations that should have allowed us to open the score. That would have done us good because we had control of the game.
Are you satisfied to have seen Denis Bouanga score?
Denis (Bouanga) was the face of the team. He had the opportunity to tie the game earlier, but he had the drive to even the score with the opportunity that followed. Being behind was an additional problem but we wanted to please our fans.