Pros
Sunday 28 Jul 2019 à 20h43
Ghislain Printant : "I expect more from my team"
After the tie game against Middlesbrough, ASSE's coach wishes to see his team become stronger.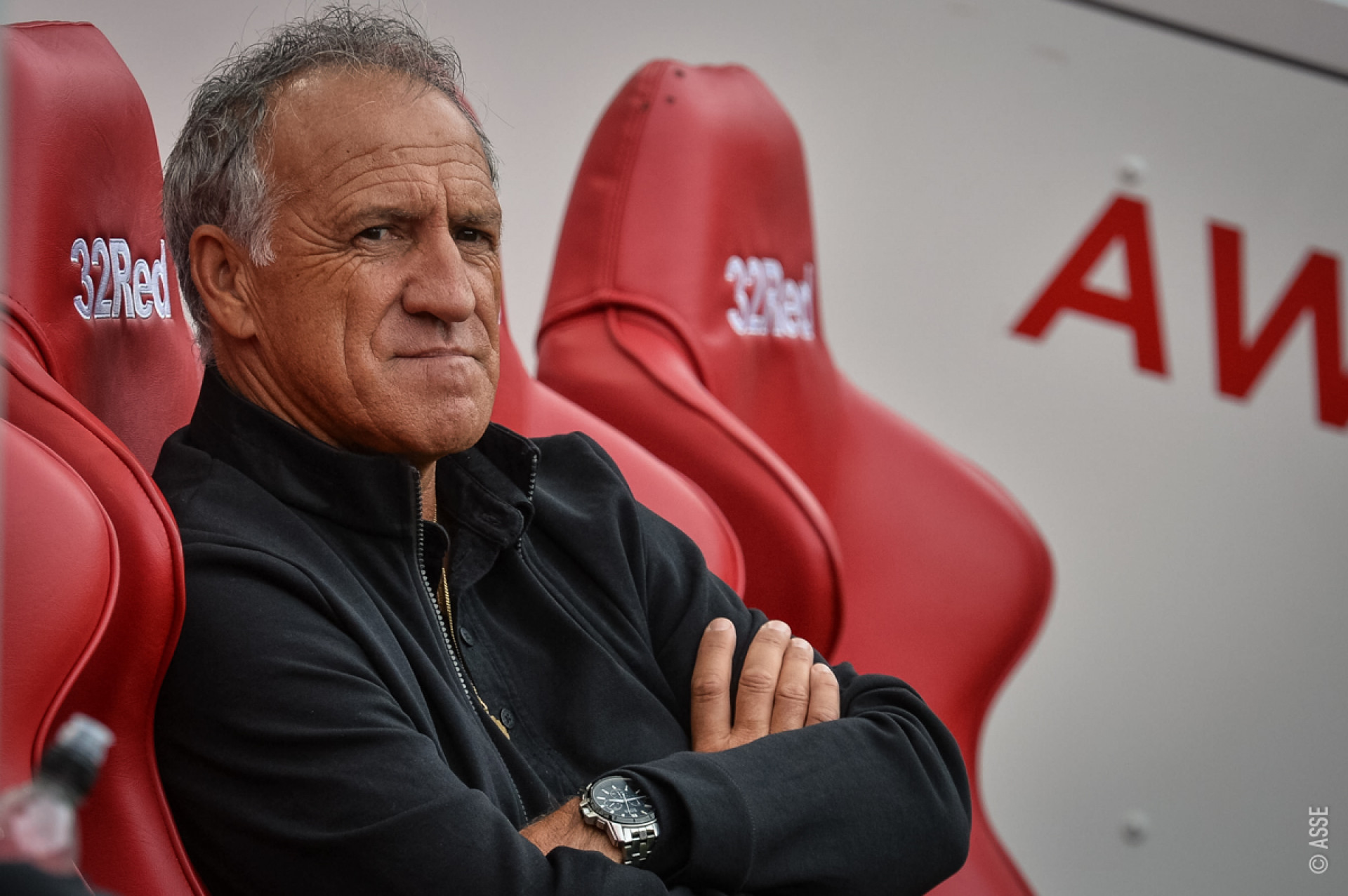 What is your analysis of the performance delivered against Middlesbrough this Sunday?
The first half is maybe the worst period that we've played since the beginning of our preparation, but I wanted to try a three-man defense. It was important for our youths to know the requirements and strengths of this system. In the second half, we switched to a more classic strategy, which allowed us to touch the ball more and to create openings to score.
What have you learned from your change from to this defensive system?
Today, we conceded many situations but Stéphane Ruffier did what was necessary in the net. I knew that the youths would have a few problems in this system, but they had to discover it. That's what friendly matches are for. We still have one week to continuing preparing ourselves, to have this defensive base and be a real team. That will come through hard work and that will strengthen this team which needs to be strengthened.
Why are you satisfied?
I asked my players to be present in terms of intensity and on that point, we showed we know how to resist and to respond to our adversary. Of course, I expect more of my team but, right now, it's encouraging. I am satisfied with their mindset. No one is giving up and the youths, who are discovering the game's demands, also have this mentality. That's important. We still have much work to do and some reinforcements to put in place to expand our team. My objective is to be ready on the first day of the championship.
What did you think of Ryad Boudebouz's first match?
He must still make his mark in the offensive sector but that's normal. He traveled for two days and was not able to train. But even if he does not yet have the points of reference or isn't fit already to show his abilities, it was still important for me that he test the water with the team and play for an hour. The objective was the most important thing. I expect much more of him like the rest of the team.
How did you experience the relocations of players this week?
We did not intend to lose Rémy Cabella but we have to adapt. It's up to me and the staff to act in order to give the team another identity. Concerning Rémy's departure, I think that we were reactive since Ryad Boudebouz arrived. That's positive. If we want to perform well this season, we have to maintain our balance. For the moment, the absences of Loïc Perrin, Gabriel Silva, Kevin Monnet-Paquet and William Saliba (injured), this balance is not yet there but such a situation allows the youths to enter the game and to see them show what they're made of.
Honours
10
Championnat de
France de Ligue 1
6
Coupe
de France
1
Coupe
de la Ligue
5
Trophée
des champions
2
Coupe
Charles Drago
3
Championnat de
France de Ligue 2
4
Coupe
Gambardella
1
Challenge de
France Féminin