#ASMASSE
Pros
Monday 27 Jan 2020 à 16h29
Denis Bouanga : "We want to qualify"
ASSE's most decisive player expressed the motivation of the entire team before the round of 16 of the Coupe de France against AS Monaco.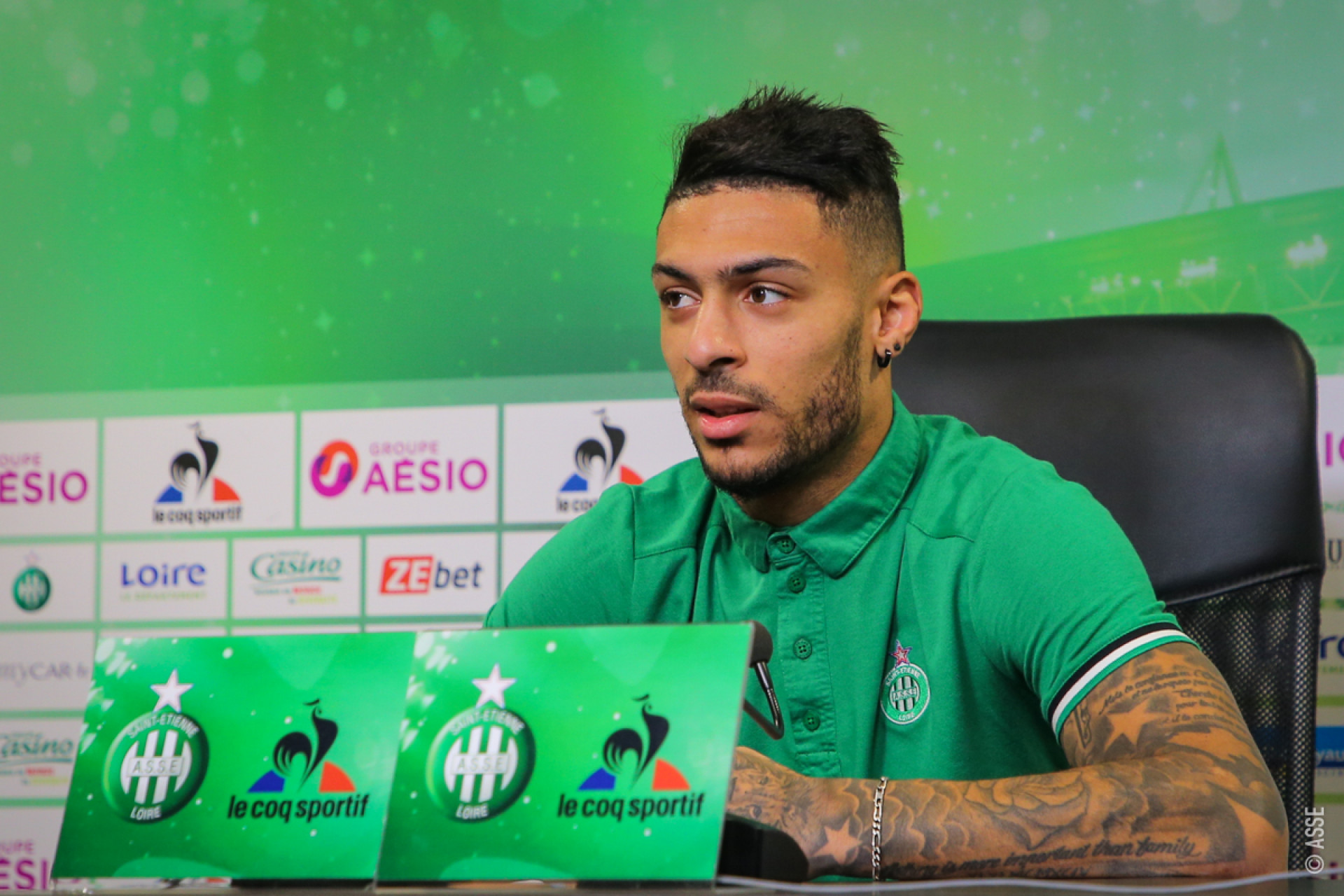 How did your return to the competition go last Saturday against Nîmes?
It's been a month since I've been away from the field but I didn't think about it. The coach gave me the possibility of playing, so I gave it everything I had. Things were feeling good, but I felt that I was still missing something in the last moment on the field. As the training progresses, I regain confidence and energy. I hope to soon have 90 minutes in my legs. If the coach calls me to face Monaco, I'll give it my all because it made my heart ache to leave my teammates.
What is your judgement of the beginning of the year of the team that won three of the five matches that it has played?
We want to return to the top rankings, and we know that the second leg is going to be important. With such a close championship, a victory can put us in a good position. We're all concentrated, and we are even more so since our last defeat against Nantes. We already progressed by showing that we know how to keep a score. There are still details to be settled but we're on the right path. ASSE is an ambitious club. In the championship, our objective is to move forward.
What is the state of mind of the team before its trip to Monaco?
We're all thinking of the qualification. We're tackling this match like the one against Nîmes except that we're going to go after a qualification instead of three points. We're in a three-match week that allows everyone to play, so we will not neglect this competition. No matter what shape Monaco is in, we're going to play a cup match in order to qualify.