#SB29ASSE
Pros
Saturday 15 Feb 2020 à 15h25
Claude Puel : "With the right mindset"
Reassured by the qualifcation for the semi-finals of the Coupe de France, the General Manager of ASSE wants to ride the success of Thursday evening in order to obtain a good result in Brest.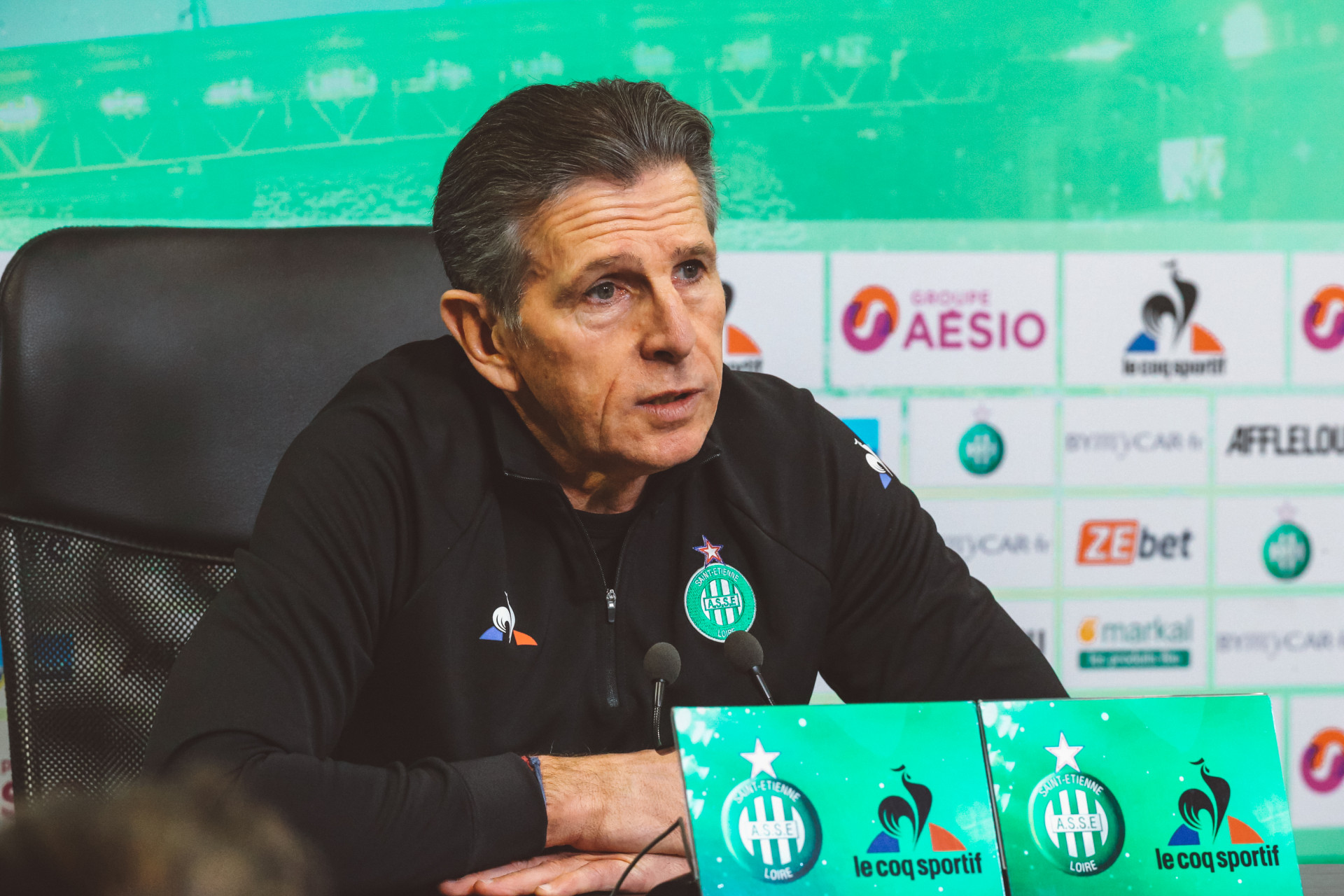 Were you satisfied by the state of mind demonstrated by your players against Épinal?
Even if we had some hiccups during certain matches, I think that there was little of them overall in so much as the team is fighting. Sometimes with the arms we have in the moment. Thursday, we were with the right mindset. I do not hide that we lack technical quality but, thanks to our solidarity, we got by. It was a real Cup match: very engaged, with high pressure from the public. Getting by in these conditions is fine. Before us, other teams had not managed to do it.
In what physical state do you find your troops?
We gave a lot even if we steered clear of the extension. We're in the same configuration as in the European Cup week: one match Thursday evening then another Sunday afternoon. The recuperation was very short.
Does this qualification for the semi-final constitute a defining moment?
We know that we must work ourselves hard. This match against Brest comes two and a half days after a high intensity match. Our adversary had a week to well prepare for it. We have to apply ourselves during every match. It's not about a defining moment but rather being mentally present. The goal is to try to have more technical control when we bring the ball out and our game on the opposing side of the field. In regards of the state of mind, we have to prepare ourselves for a decisive match every weekend and play in order to win.
Can this success at the expense of Épinal be the beginning of a positive series of matches, like the one that you had in Autumn?
At this time, we have had a lot of success. We were better on a defensive level, certainly, but we conceded openings to score. Stéphane Ruffier often kept us on the matches. We had a positive dynamic and everything was going for us, even the video referee, which was working for us. Success has escaped our grasp for a few matches. We are not dominated by our opponents, we have good starts and good first periods. Often we concede a goals due to our opponent's first opportunity to score.
What is your opinion of Brest who has not suffered a single fate on their home turf, against PSG, since the beginning of the championship?
It's a team that has very good game principles. The coach imposes his style and makes his team play. I appreciate that fact. Many players were already present during the Jean-Marc Furlan era. It is a club that is consistent in their recruitment and in their game style. Against Brest, there are always goals. Its matches are pleasant. On their home turf, this team does get good results. But rather thank looking at their statistics, I prefer to concentrate on what we'll be able to do and how we'll be able to make things difficult for them.