#FCBBASSE
Pros
Sunday 05 Jan 2020 à 20h00
Claude Puel : "We were professional"
The General Manager of AS Saint-Étienne appreciated the seriousness of his players, who avoided Bastia-Borgo's trap this Sunday (3-0).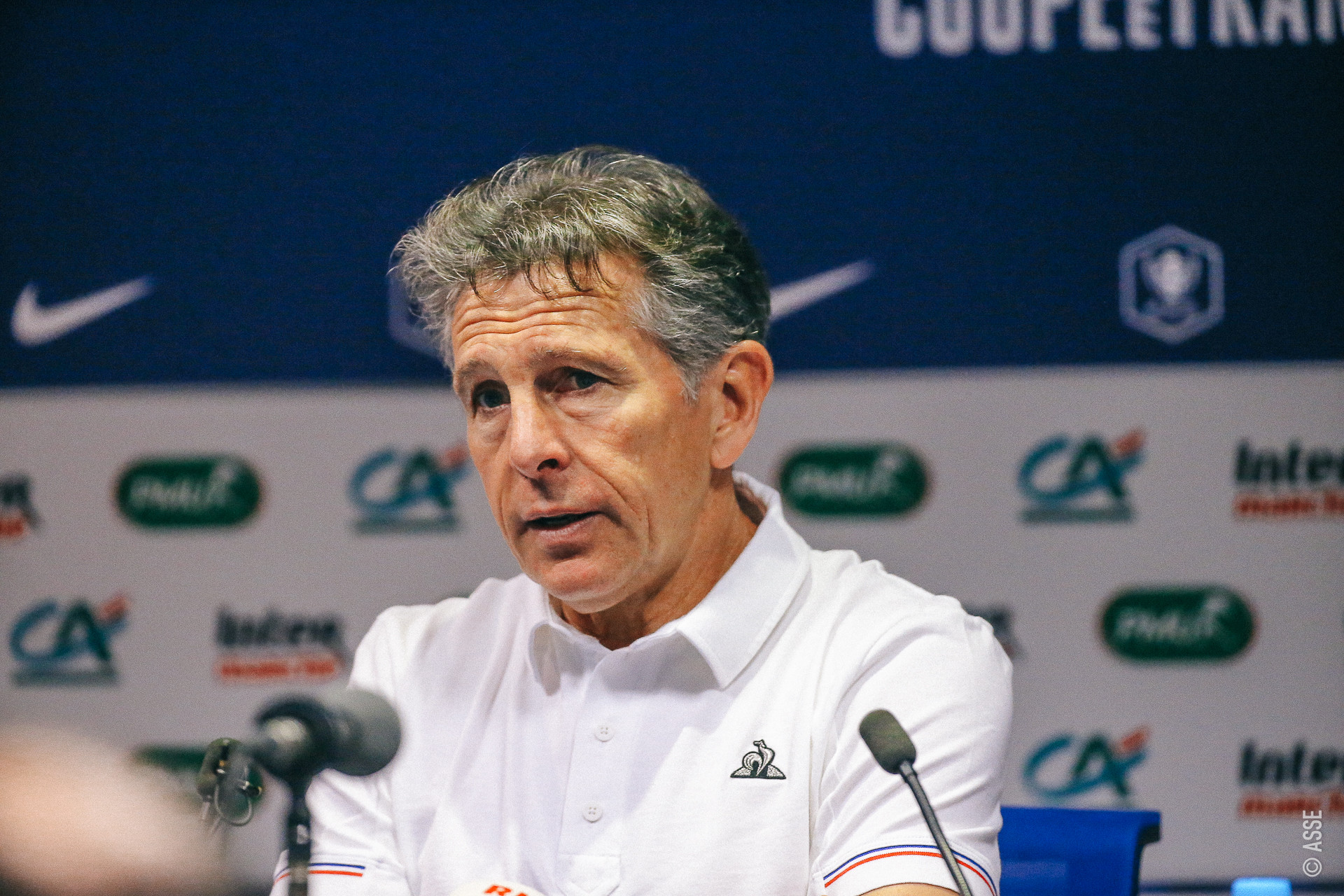 What is your analysis of this first victory of 2020, which is synonymous with a qualification for the round of 32 of the Coupe de France?
We were professional, solid, serious and concentrated. We had to be. Luckily, we knew how to score goals at the best moments. I care about congratulating the team of Bastia-Borgo. They played with spirit and knew how to make things difficult for us. I wish them the best for the end of the season.
You scored two goals just before half time. Was it the ideal moment to crush Borgo's hopes?
That's how we capitalize on our opportunities to score. We opened the score with one of our first offensives of our first period. That goal did us some good. Overall however, we lacked offensive drive and determination.
Is this the perfect match to begin the new year?
It was a match we needed in order to qualify, which is never easy. We know the difficulties of this type of match. We knew that we were supposed to play at a good level. These are also matches that let our young players grow. Even at 2-0, we can't believe that it's over. They're learning how to do their job. Arnaud (Nordin) appeared to be and was an opportunist by scoring twice. I told him at half time that he wasn't making enough calls on the opposite side of the field. Many players are still learning
What is your judgement of Wahbi Khazri's return to the competition?
He was a little bit hesitant at the beginning. He needed to regain his points of reference. He played in the gaps and used the openings to play his game. Coming back here was nice for him. It's at Bastia that he was trained.