#PFCASSE
Pros
Saturday 18 Jan 2020 à 20h49
Claude Puel : "We're building ourselves up in a difficult period"
The General Manager of ASSE showed himself to be particularly satisfied with the determination of his players who qualified, this Saturday evening, at the expense of Paris (3-2) after having fallen behind Paris twice in the number of goals scored.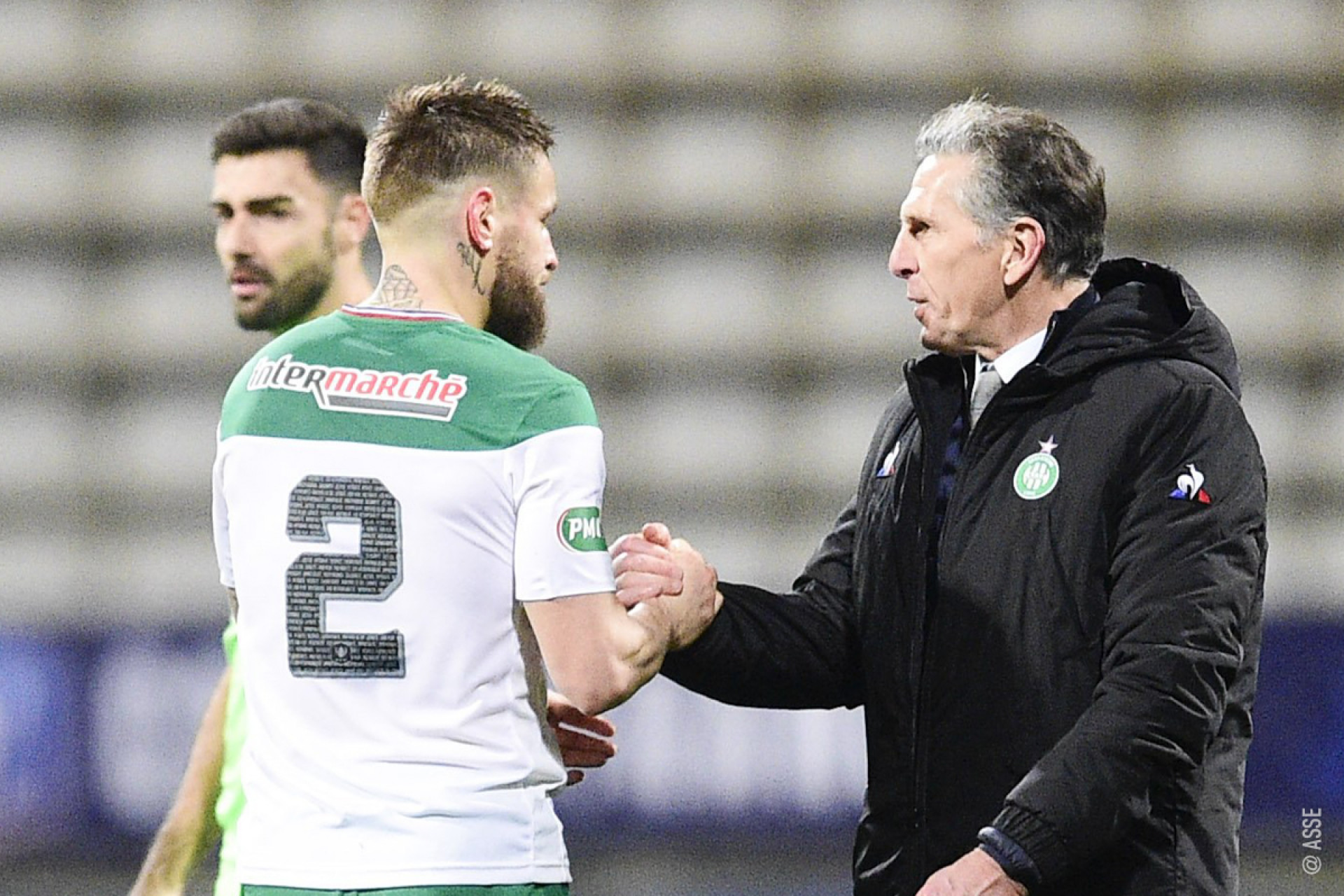 What did you take away from this match?
I retain the qualification, because it was important, and the values that we showed in order to obtain it. We had fallen behind twice but we reacted. It wasn't a flamboyant match, the situation was difficult… Luckily, we did not become divided. We came back in the match and we won it but we're still recovering. We know that we'll have to fight.
Did the course of the match worry you?
At the moment, it's not reassuring obviously, but it is all the more interesting to see the team not crack. We didn't give up, we maintained our concentration. If we had not been driven by this state of mind, we would have never won it. We're building ourselves up in a difficult period, right now we must be able to play multiple matches in a row. I want us to be a team ready to fight and to be mentally present no matter the adversary or the scenario.
How do you explain certain technically errors?
Certainly, there was some wasted energy in our game, but I prefer that we miss passes or that we lose balls because we want to move forward across the field. Making less errors does not interest me if we are not giving a high-quality performance. We must maintain this state of mind and our solidarity allowed us to turn the tide. All the players fulfilled their role. Mathieu (Debuchy) was decisive and exemplary as he is known to be. Wahbi (Khazri) gave his normal efforts. He made many runs for the team; Yohan Cabaye also did much for the team and Loïc was very much present. I really liked what the young players showed like Arnaud Nordin or Charles Abi.
Exactly, Charles Abi scored his first professional goal. Can this success be considered a defining moment?
This first goal will not be his last (he smiles). He made good calls and allowed us to keep balls on the opposition's side of the field. He had some wasted energy in the front of the net, but he still played his game. For a striker, the most important thing is to always think of the next opportunity that will present itself. He, like all the other young players are passing milestones despite our current difficulties. It's very educational.