#ASSEOM
Pros
Tuesday 04 Feb 2020 à 17h18
Claude Puel : "We have to work our butts off"
Before OM arrives at the Cauldron, tomorrow (Wednesday at 9pm), the Stéphanois General Manager emphasized the necessity of a complete engagement of his troops at every match.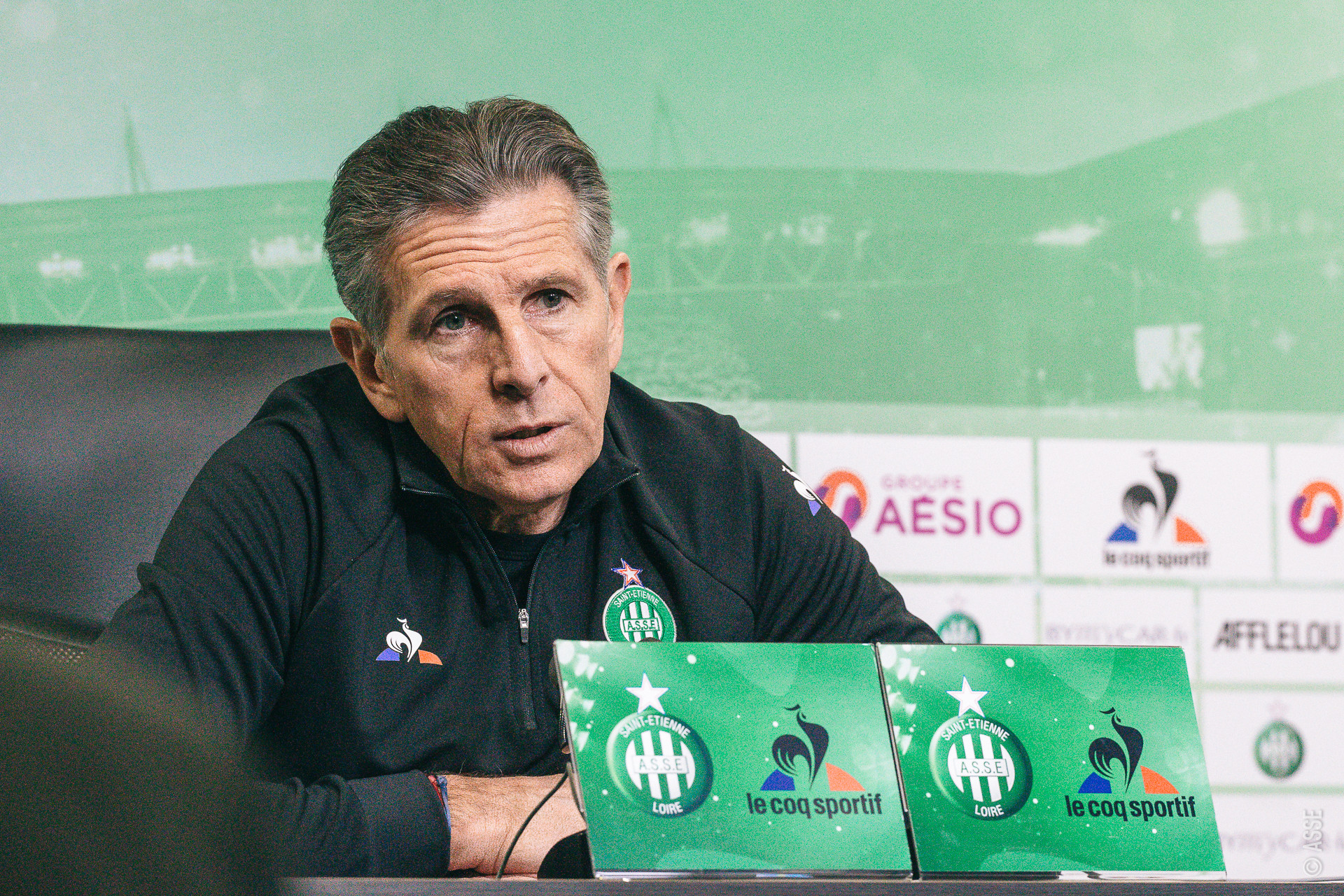 What did you learn from the defeat you suffered in Metz?
Our match against Metz was insufficient in many regards. We gave them goals. We have to be more concentrated and more efficient. We put in less of a collective effort than we did during our last few matches. After having shown great solidarity at the start of the year, this defeat is a call to order. We only get results by working our butts off. I understand that consecutive matches every three days put strain on the body, but we cannot afford to be below a certain level of performance. Otherwise we pay dearly.
In what state of mind must you tackle this match against Marseille?
Marseille is in second place in the championship. Concentration and motivation come naturally in this type of match. My players want to challenge this type of team, but we can't be just sufficient. We have to work our butts off like we did for the Cup or in the championship against Nîmes. We're ranked fifteenth and our ranking forces me to remain pragmatic. Before looking forward, we have to know where we are. There is no other choice than to be totally invested in our matches. Our defeat in Metz hurt us but we must use this match to help us with the next. We will take stock at the end of the season and until then we will not try to determine our final ranking.
Yvann Maçon arrived last week at ASSE. What is your judgement of his first training sessions with the team?
He's a player with interesting potential but one who we must develop. He has quite a few assets to play a lateral position. It was a new position for him this season, but I consider that he has the skills to take it up a notch.