#RCSAASSE
Pros
Saturday 21 December 2019 à 23h08
Claude Puel : "Very disappointed for my players"
The Stéphanois coach would have liked his team to be rewarded for their domination in the second period in Strasbourg.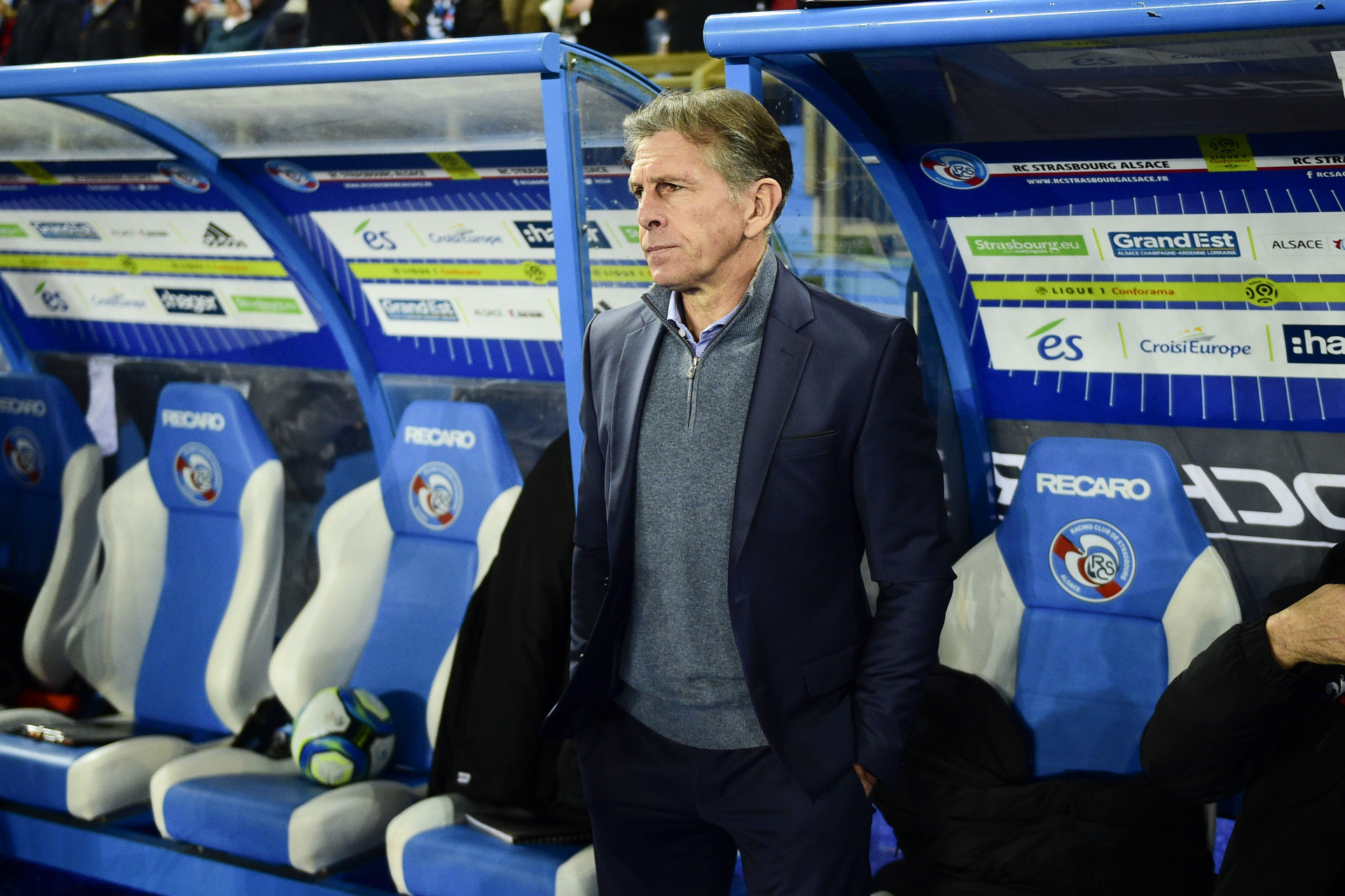 What have you learned from this evening?
I am very disappointed for my players in regards of what they began in this match, three days after our victory in Nîmes. We tried to play, to make passes along the wings. In the first half, we lacked a bit of rhythm and small details in our last play. It's a shame because overall, we had a good half. Over the course of the match, we improved technically. I think that we're not very lucky with the VAR because we could have tied with Arnaud Nordin's play. We deserved to tie.
What do you think of the youngest players of your team?
We have many injured players, especially on the offensive line. Charles Abi played for the first time this evening since his injury. I am satisfied overall with the performance of each player. Bilal Benkhedim was interesting. He works, contributes a technical touch, control in the front and puts the team in order. He refined his game and uses the ball much better.
What did your team lack in order to have obtained a better outcome?
We don't have enough professional players to be efficient in front of the net, the last play or certain sequences. The approach is interesting, we put together quality plays, but we're lacking the finishing touch. We conceded two adverse situations due to which we let in two goals. For our part, a few balls, especially at the end, did not go far. We don't have offensive players who are efficient enough in that sector. Despite everything, we've had situations, mess ups at the end, from which we could have come back.
What is your assessment of this first part of the season?
The assessment is certainly altered by many injuries. I am satisfied with the general state of mind. We simply missed two matches, in Reims and in Rennes. We didn't have enough gas in the tank. But the team always gave everything it had. I am very satisfied with the state of mind of the team. Many youths have appeared and have grown. Wesley (Fofana), for example, played a great match this evening. Unfortunately, he wasn't attentive enough with the second goal. He's going to progress, like all our players. The team sometimes went to arduously search for victory. That's the basis. The team listens and puts in the effort. Some more experienced players are also in the process of returning to their game level. Having 25 points at the break is quite obviously insufficient. We can't let ourselves look too far ahead. We'll advance step by step, recuperate our injured players, and continue to work. In 2020, we'll need character, and my team has already showed it.