Pros
Sunday 10 November 2019 à 19h40
Claude Puel : "This team has a great mindset"
The General Manager of the Verts underlines the mental qualities of his team that has won five of their six last Ligue 1 Conforama matches.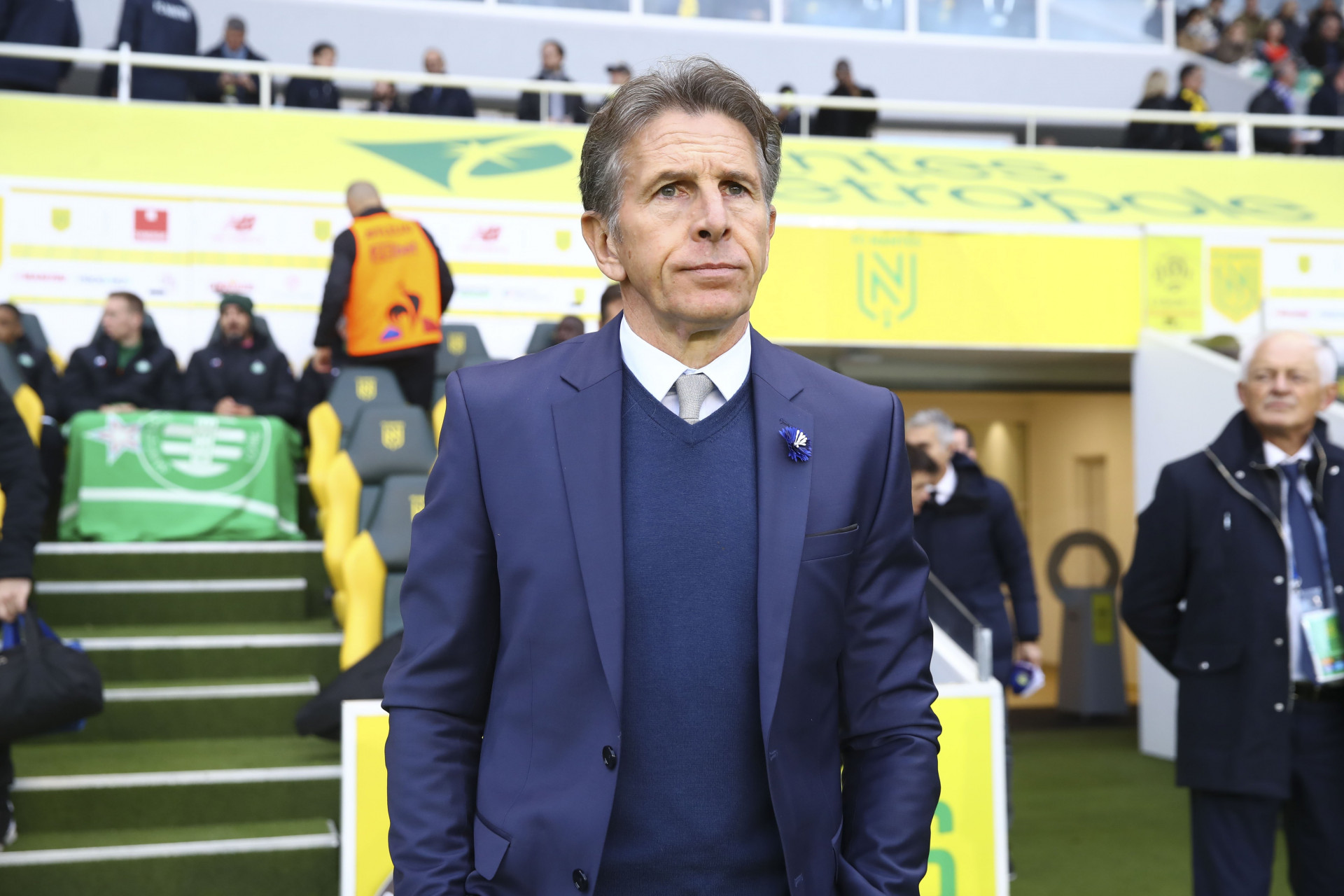 Beyond the victory, are you satisfied with having accomplished such a performance after having incorporated players who have not or have rarely played until now?
We lost another two players due to injury during the last match and changing the lineup is a necessity. The repetition of matches requires a lot of energy. We returned from Oleksandria Friday morning. UEFA Europa League requires long trips, it's a very exhausting competition. This team has a great state of mind. This evening, it's a victory of solidarity. The starting players like the substitutes were exemplary. The momentum is there, everything is going well. We felt an extraordinary collective force.
What are the key factors to your success?
Our state of mind and work. We made a big placement mistake in regards of the first goal we let in, but we reacted well. We scored superb goals, we're making progress even if there's still much work to be done. We have to give it our all during each match. But this success, we know how to bring it about.
Your team temporarily occupies third place in the championship. Are you proud of this?
You're right, temporarily. I don't worry about the rankings. My sole objective is to see this team improve. By playing every three days, it's very difficult to have complete training sessions on a tactical level. But at the heart of this team is a good feeling of solidarity. The essential thing for me is consistency in our results. We must appreciate every moment, but we'll look at the rankings at the end. Right now, we'll really rest up. Then we'll have to return with the same momentum. We're going to also have to manage the return of international players as the days go by during the break.
Does the rotation that you established for the team contribute to maintaining your momentum?
I try to make my players understand that this rotation is necessary for everyone to bring their freshness to the team when they return. It's a good competition. One year with Lille, we played more than 60 matches in one season because we started with the Intertoto Cup. We rotated the players every match. That season, we reached the round of 16 of the UEFA Europa League and finished 2nd in the championship.