#ASMASSE
Pros
Wednesday 29 Jan 2020 à 00h56
Claude Puel : "The victory of a team"
The General Manager of ASSE insists again on the state of mind of his team to explain their third victory in three matches.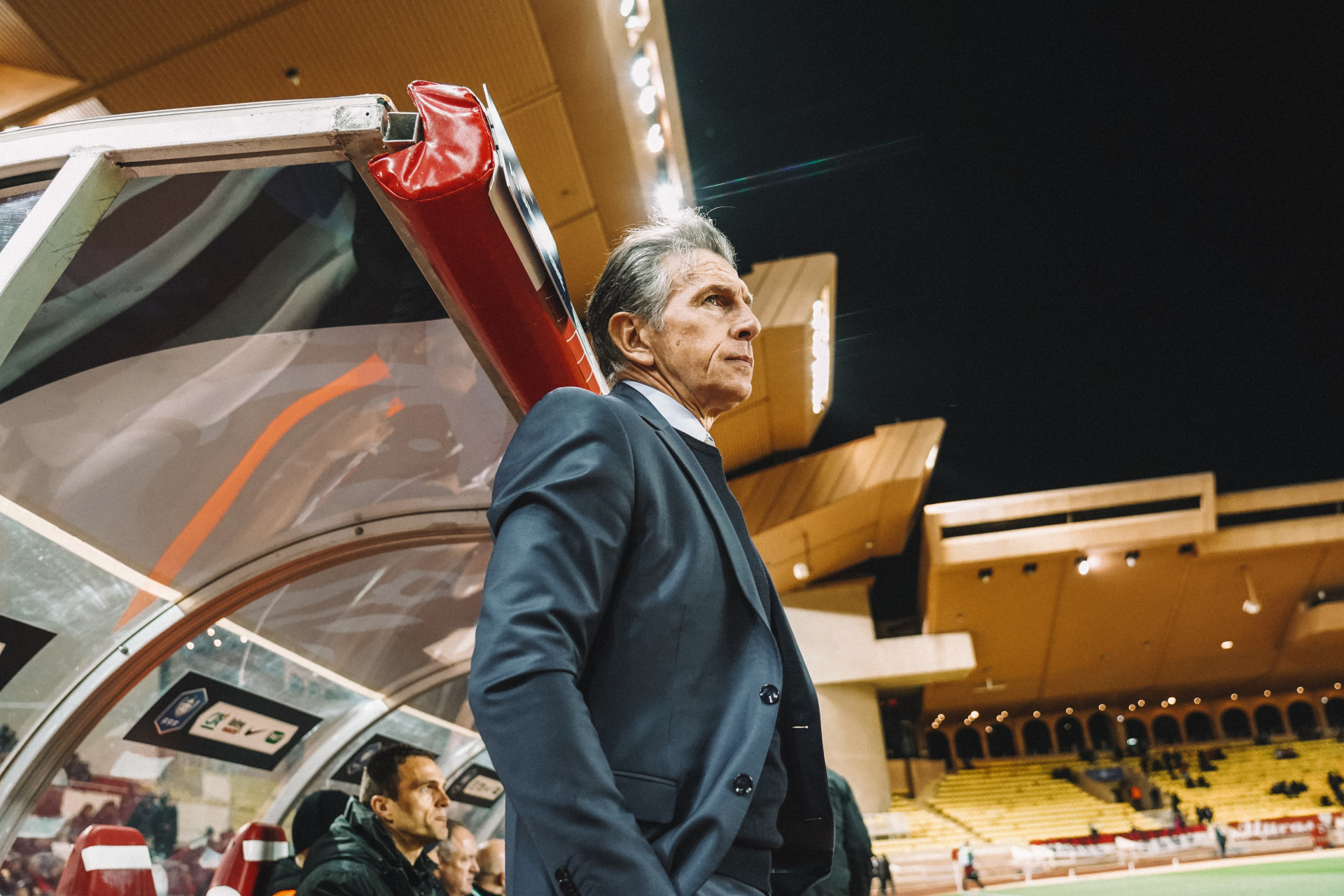 How are you feeling after having obtained this qualification?
I am very happy for my team. Wahbi Khazri and Arnaud Nordin gave a lot during the last few matches. So we took the risk of playing players that are getting back on their feet following injuries and without game time. They kept pace and even finished the match. Thanks to all the courage we demonstrated we obtained the qualification. Denis Bouanga, Gabriel Silva, Romain Hamouma and William Saliba are coming back from a long period of inactivity. They gave it their all. We can regret certain poorly managed counter situations because we should have scored a second goal in order to be in a good place. In any case, it's the victory of a team that showed itself to have much solidarity.
What was your game plan?
Start the game off well while putting pressure on our opponent's side of the field. We thus recovered very good balls that we could not improve. We succeeded in opening the score, but we could have punished Monaco. Subsequently, we had difficulty recovering the ball. It wasn't easy for Monaco, because we formed a very tight block. We conceded very few openings to score. We defended very well. We lacked the drive to have more control and longer playing times. Luckily, the team did not fall apart and fought a great fight.
Does such a victory make you optimistic for the rest of the season?
Honestly, you shouldn't look farther than the next match. I'm practical. Every match is complicated. I really appreciate the abnegation and the solidarity of my players. Certain players haven't played for two and a half months. It's huge to play in a Cup match, while running as much to defend and to try to recover the ball. It was important to be able to give game time to everyone, especially in order to prepare well for the match in Metz this Sunday. We're going to recuperate well and see who will be available to play this third match in a week.
What is your judgement of the performance of the Wesley Fofana-William Saliba pair?
I always assume responsibility for my team lineups, whatever the final result is and however we perform. These two kids have many qualities. They were solid and strong against strikers of the caliber of Ben Yedder. They showed their potential.
So your team qualified for the quarter-finals of the Coupe de France. Is this competition one of your objectives?
It all depends on the draw. Playing in the round of 16 in Monaco was already a difficult mission. If we fall in the quarterfinals against our Parisian friends, we'll have to hope that they'll be nicer than in the Coupe de la Ligue. For the moment, we have to get over things. We had one week with three matches. Two challenges were met, there remains one important one in Metz.