Pros
Monday 07 October 2019 à 00h55
Claude Puel : "The players' victory"
First match, first Derby and first victory. The coach of ASSE made his debut. However, the coach explained that the credit for the success must go to the players.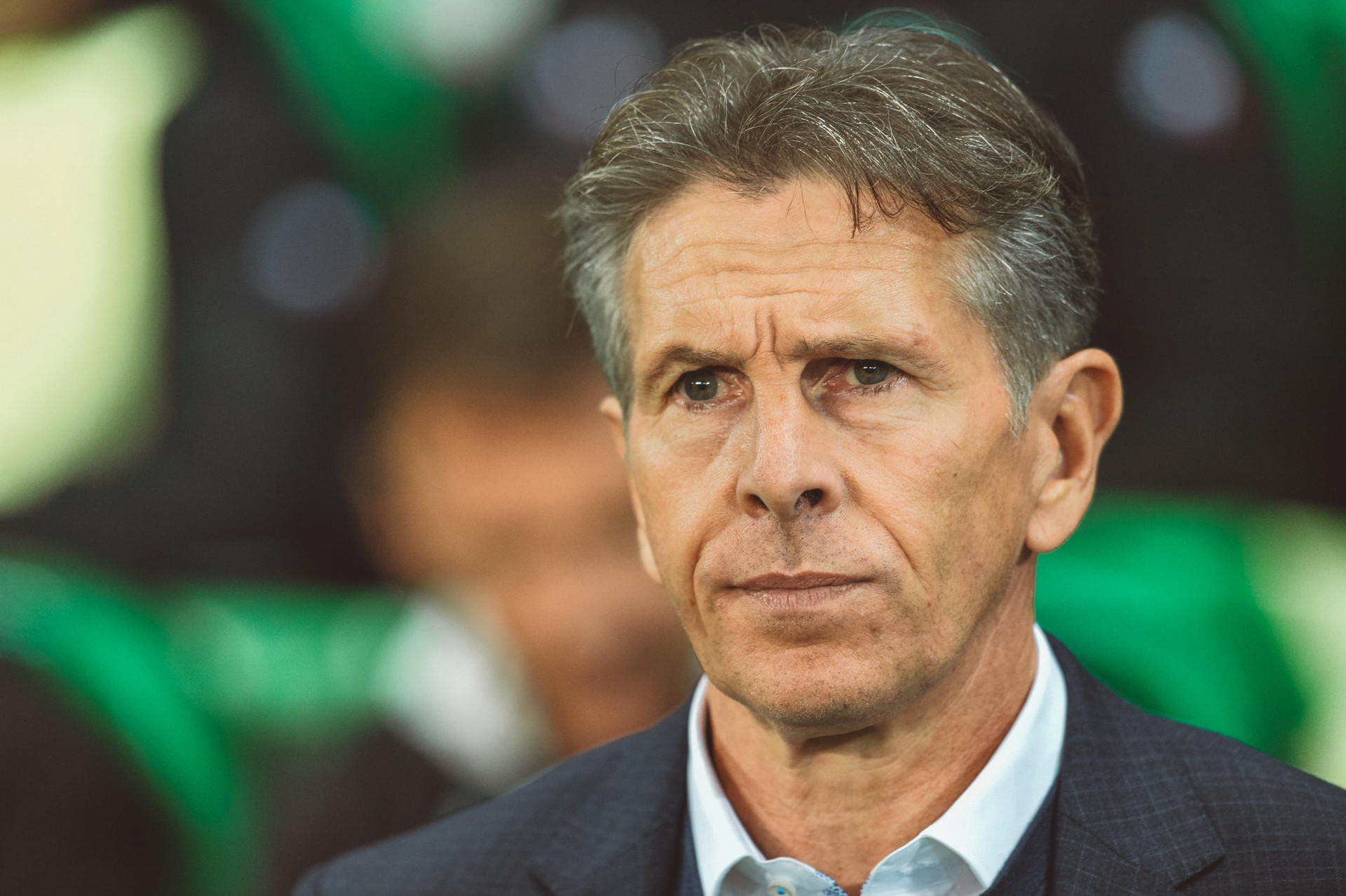 What is your analysis of this success?
The players were extraordinary. They played with intensity, solidarity. Our first period was very well played. We did not concede any opportunity to score a goal and we could have made a big difference with several plays. We lacked accuracy, especially with our passes. We did some mistakes and we missed some counterattack opportunities. There remain many things to fix. But, for a match like that, we were able to rely on a great mindset.
What turned the tide in your favour at the end of the match?
There was a lot of fatigue. We could have lost this match, but in the end we managed to win. That rewards our abnegation and a difficult match on our part in light of the circumstances: seven injured, one suspended, one last day of recuperation. We had to make choices in order to perform well and maintain the intensity that we wanted to show throughout the entire match. Everyone responded well. I am very satisfied with the whole team. This victory should not overshadow the work that remains to be done. There is a long-term sports project to put in place. It's a long road.
When all is said and done you won a derby after having managed only one training session…
I must not be the focus of this. Playing such a match against Lyon, with as much solidarity and a great respect for instructions, that's amazing. Especially in so little time. This victory shows the players the abnegation and the desire to win that you must demonstrate in a match. Now we'll have fifteen days without a match. The international players are going to travel. Some injured players will resume training. The good impression we made this evening must not be diluted.

À qui dédiez-vous ce succès ?
C'est la victoire des joueurs. Au bout d'une demi-heure, j'étais déjà satisfait. Certes, il y avait trop de déchet, mais c'était encourageant. J'ai apprécié. Même en perdant, j'aurais été satisfait de la prestation de mes hommes. Je suis dans la construction. Cette belle première ne doit pas rester sans suite. Le fait de jouer un derby était intéressant. Ça permettait d'avoir une grande attention et une grande concentration. Ce qui leur a été demandé était nouveau. On sait qu'avec la fatigue, c'est plus compliqué. On a failli le payer à la fin. Ils ont touché du doigt les efforts qu'il faut faire. Ce sont des efforts quotidiens à faire en séance d'entraînement. Je ne voudrais pas que ce match arrive trop vite. C'est un long chemin.
To what do you dedicate this success?
It's the players' victory. After half an hour, I was already satisfied. Certainly, we did some mistakes, but it was encouraging. I appreciated what I saw. Even if we had lost, I would have been satisfied with the performance of my players. I work in construction. This great first performance should not be without a sequel. Playing a derby was interesting. That allowed us to have great attention and great concentration. What was asked of them was new. We know that with fatigue, it's more difficult. We almost payed for it in the end. They've scraped the surface of what needs to be done. There are the daily efforts they must make at the training sessions. It's a long road.