#ASSEGNT
Pros
Thursday 28 November 2019 à 22h22
Claude Puel:"Satisfied with the content of the match but disappointed"
Despite the elimination, the General Manager is pleased with the behaviour of his players who showed they know how to raise their performance level to play a true european match.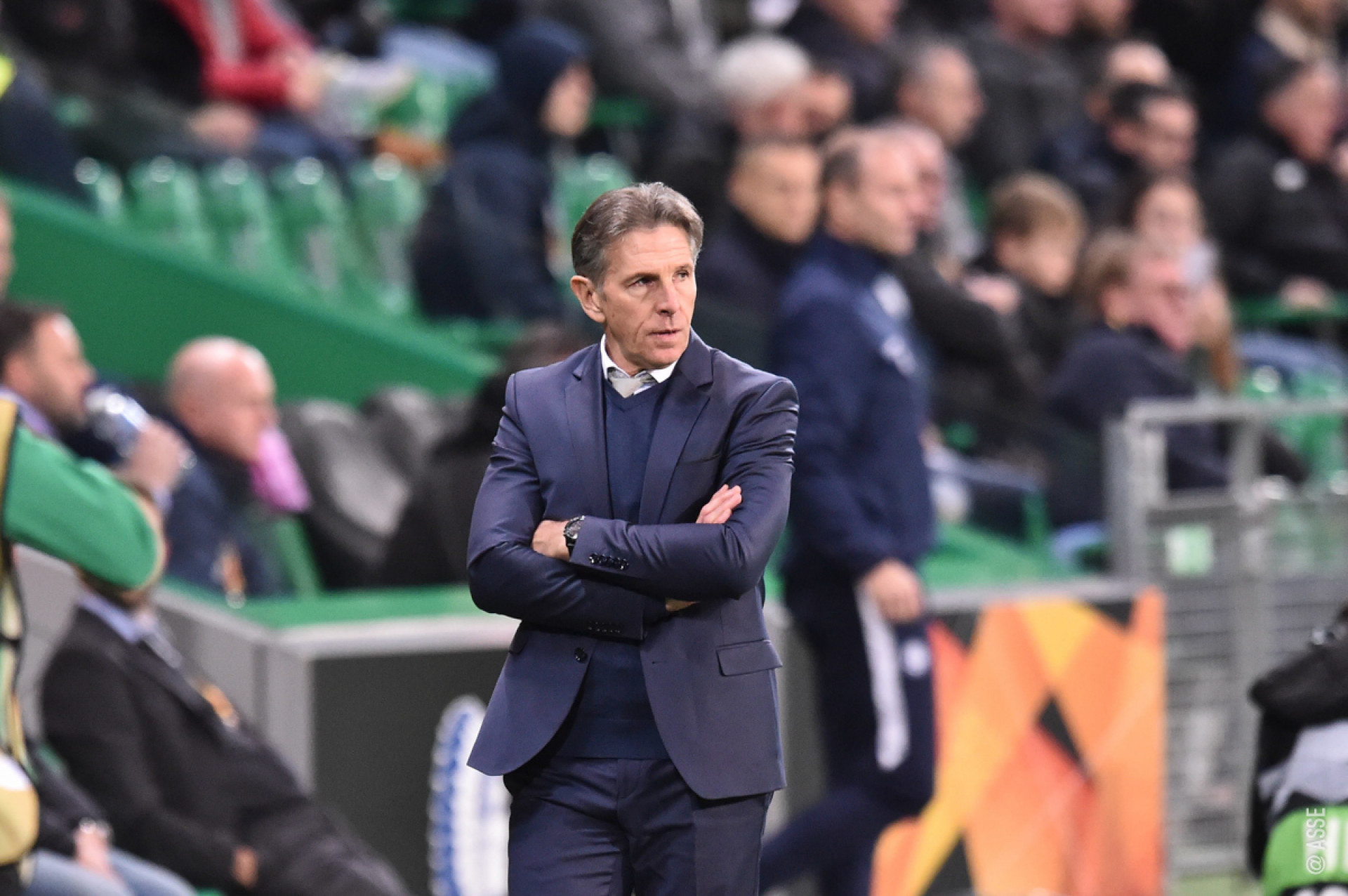 Did the players meet your expectations?
I am satisfied with their engagement. We performed very well in the first half in all areas of game play. We tried to play in the vicinity of our opponent's net, we didn't let the other team have much possession of the ball and we created many openings to score. Unfortunately, during many difficult periods, we didn't have enough sang-froid to capitalize on the openings we had. I just regret that we mismanaged the end of this match with greater numbers. Either we held onto the ball too much instead of playing in a collective manner with passes, or we went too quickly towards our opponent's net to score. That's the only regret I have in regards of the content of the match. I've noticed that the players are progressing. There are many kids who have very little experience with Ligue 1 Conforama but who enter the Coupe d'Europe championship with much conviction.
What teachings have you acquired from your journey in the Coupe d'Europe?
We have some shortcomings, but I am satisfied with the progression of the team. I have many injured players. Despite everything, we have consistent matches. When you start a match, I like for us to give ourselves the means to win. And we do. We were very solid and resourceful with the great openings to score we had but we mismanaged them. Our adversary only had one opening to score in 90 minutes. I am satisfied with the content of the match but very disappointed with the outcome, like the players.
What is your opinion of Loïs Diony's performance, who was absent during the last few matches?
Loïs was injured these last few weeks. This evening, he was available, and he found himself several times in a position to score. He made good moves, put pressure on the defense and showed he knew how to maintain possession of the ball. He was truly a center-forward. It is unfortunate that we could not score.
Can this elimination be considered a negative aspect of your season?
We have an 11-match undefeated streak. We really need to remobilize very quickly and recuperate in order to be prepared to tackle the match this Sunday against Rennes. We were eliminated, yes! But my team is coming together. We're still lacking control and experience which makes a difference in critical matches like the one this evening. My objective is to see the team continue to progress in order to have the opportunity to replay matches of such a level.