#PSGASSE
Pros
Wednesday 08 January 2020 à 23h37
Claude Puel : "Remobilize very quickly"
After the heavy defeat suffered in the Parc des Princes this Wednesday evening, the General Manager of the Verts is not overwhelming his players too quickly who were reduced to ten. He's already thinking about the next Ligue 1 Conforama match against Nantes.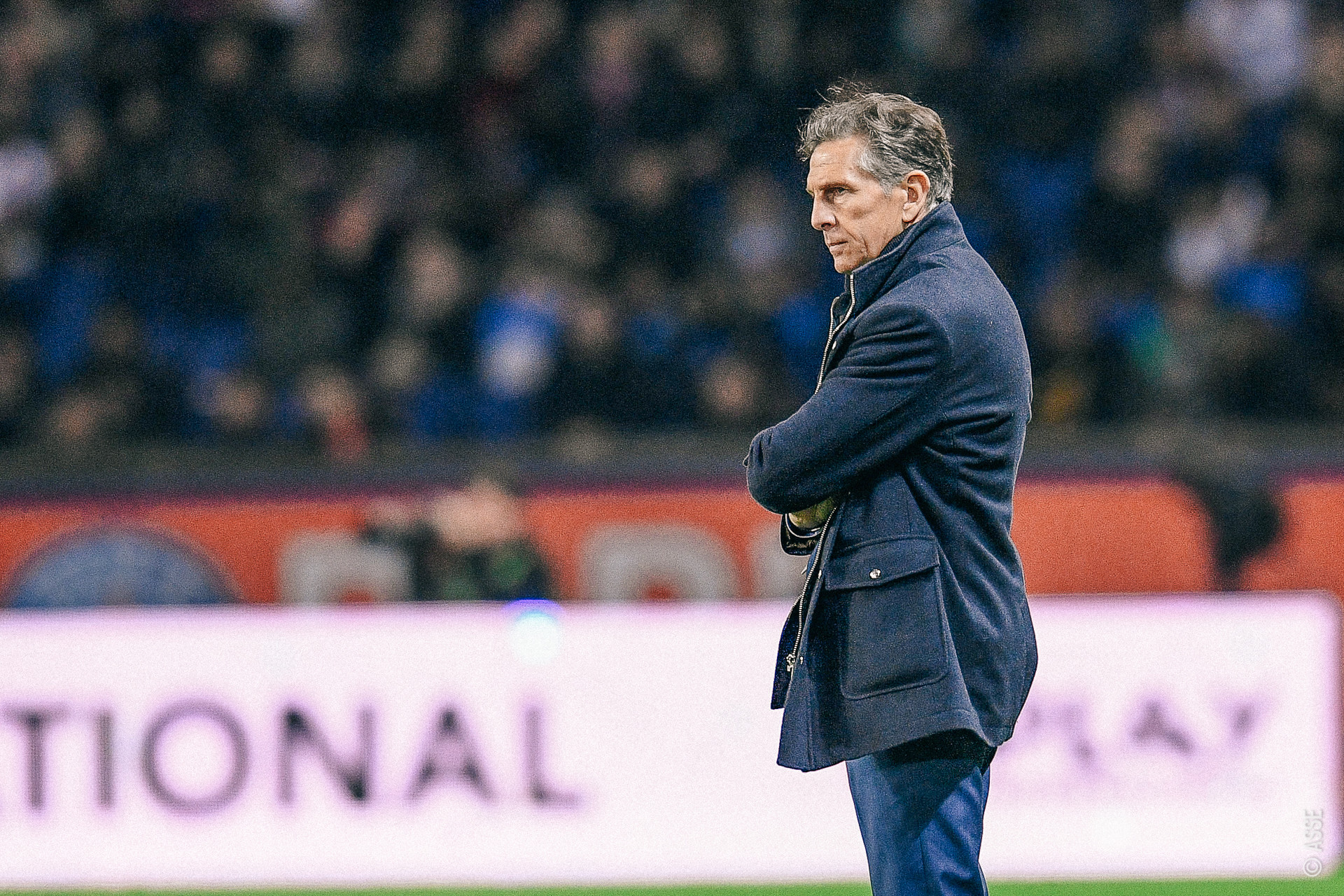 Can we learn from such a match?
The same situation comes up again. Against this team, it's the second time that we quickly conceded the opening of the score, then an expulsion in the first period that brought a close to the match. It's a shame. But there are many things all the players can learn from this match and in regards of our ability to play matches of this level. We're always learning. There will be many things that will be retained, especially for the young players who are becoming accustomed to the top level.
Is this defeat likely to leave its mark?
The most important match of this 3-match week is the one against Nantes, Sunday. The Parisians were very fresh, that was visible. They were committed to proving something. We knew that playing against Paris, in the Parc des Princes, was going to be problematic. Conceding a goal after two minutes hit us hard. Then, the expulsion ended the match when we had returned to the game. We need to remobilize very quickly and be mentally present in the championship against Nantes who will be less physically drained. We'll see on whom we can count. I hope that we'll have the support of our fans for this match. We need support in order to set out again like we must in this second part of the season.
Do you think that the score would have been different without the expulsion?
We need confidence. When you play against such a solid Parisian team that is concentrated and determined, you cannot be content with defending because this team will finish the match by finding the solution to win. They control and manage very well every type of situation. We had a bad start yes but little by little we're getting our confidence back. We have the components necessary to make a difference. If we maintain a bit more control, we can make things difficult for PSG.
Was the step too difficult for certain players?
No. It was without doubt ambitious to want to recuperate the ball and perform well here. We knew how to do so when we loosened our grip. For a long time we were playing catch up. We weren't on point enough on a technical level to bring out the ball and have the necessary control to play well. For certain players, without the ball, it was hard to be there. But I believe that it's more of a general problem for the team in regards of confidence and precision.