#ASSESDR
Pros
Friday 21 Feb 2020 à 16h56
Claude Puel : "React all together"
After a promising week of preparation, the General Manager of ASSE wishes to see his players play freely this Sunday (3 pm) against Reims.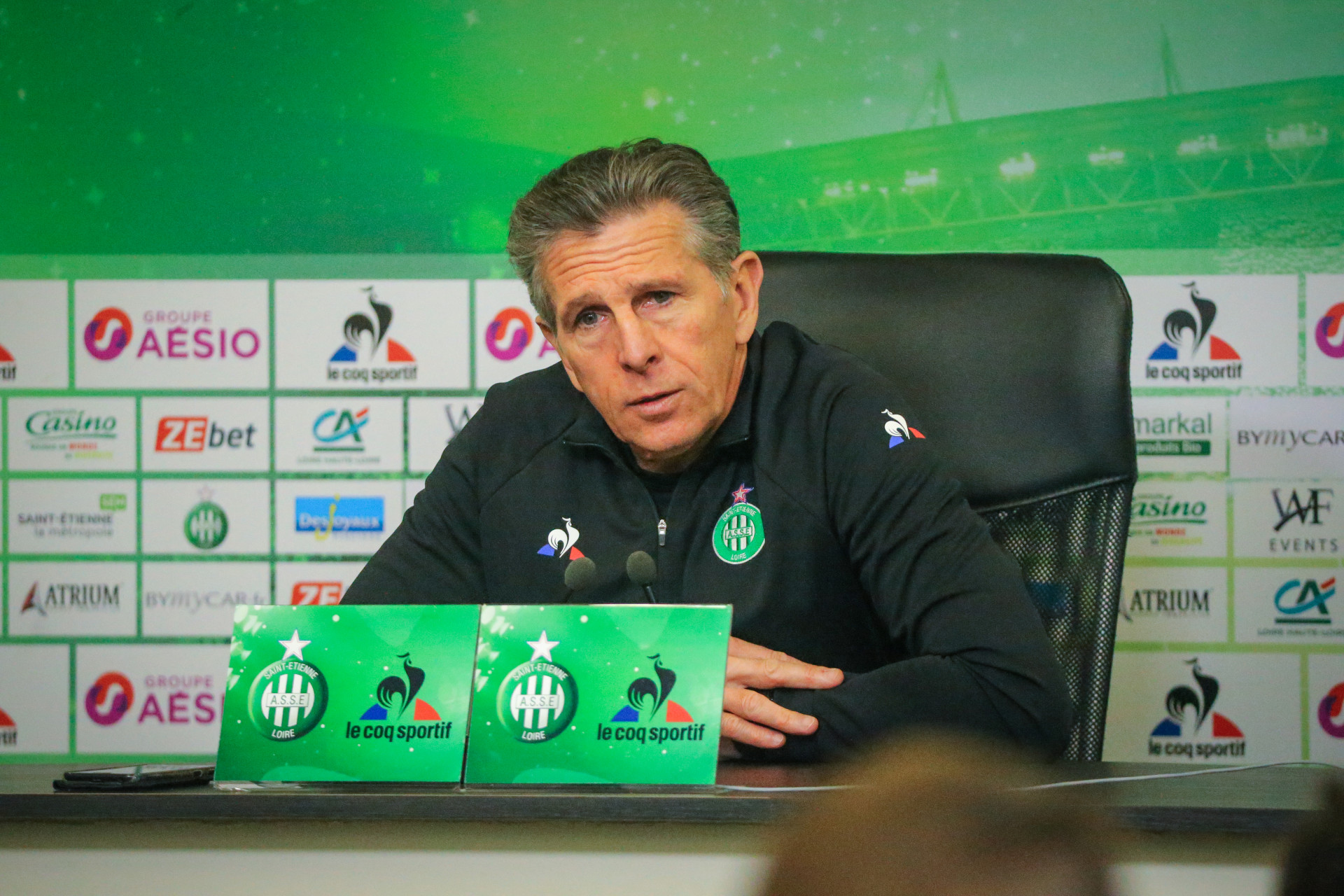 Are you satisfied with the engagement of your players in the preparation of your next match against Reims (Sunday at 3 pm)?
The team is very receptive. The players and the staff were fully committed during the whole week, I felt a true desire to react. The necessary components were in place for this preparation. We must now reflect this in the match. We must achieve better starts by continuing to invest like we did and play to the tempo we had in Brest.
What will be the key to the match?
We're in a difficult period but we have the desire to react all together. At 3-0 and as an away team, many teams would have declined but there was a revolt in Brest. That shows that the team proves to have a good mindset. However, we cannot let our opponent play their game. We cannot be passive, we must be mentally present from the start. It's not an easy moment for the players so you have to know how to support them. We must put them face to face with their responsibilities all while staying close to them in order to help them to play freely.
What are Reims' advantages, your next adversary?
Reims has very good game principles. It's a very compact team when they lose the ball, capable of defending close to their net but also of putting pressure close to their opponent's net. Their counterattacks are powerful. That's going to be difficult to move this block in order to make openings.
How do you judge Loïs Diony's last few performances, striker against Brest?
At the training session or in a match, Loïs is in a good period. He always tries to show himslef and holds onto balls well. He plays his role well. He was rewarded by a goal in Brest and deserved to score in Montpellier where I already found him very interesting and almost too selfless. In Brest, he had a very good start. I hope that he will continue to show this mindset and that lets us recover a quality player. Loïs is a sensitive person who must be stronger. He must become stronger mentally. He needs to become tougher.