#ASSEMHSC
Pros
Sunday 24 November 2019 à 19h55
Claude Puel : "Not a restful match"
The Stéphanois coach, still undefeated at the head of ASSE, stressed the difficulty of the battles between his team and that of Montpellier all while paying tribute to Stéphane Ruffier's performance.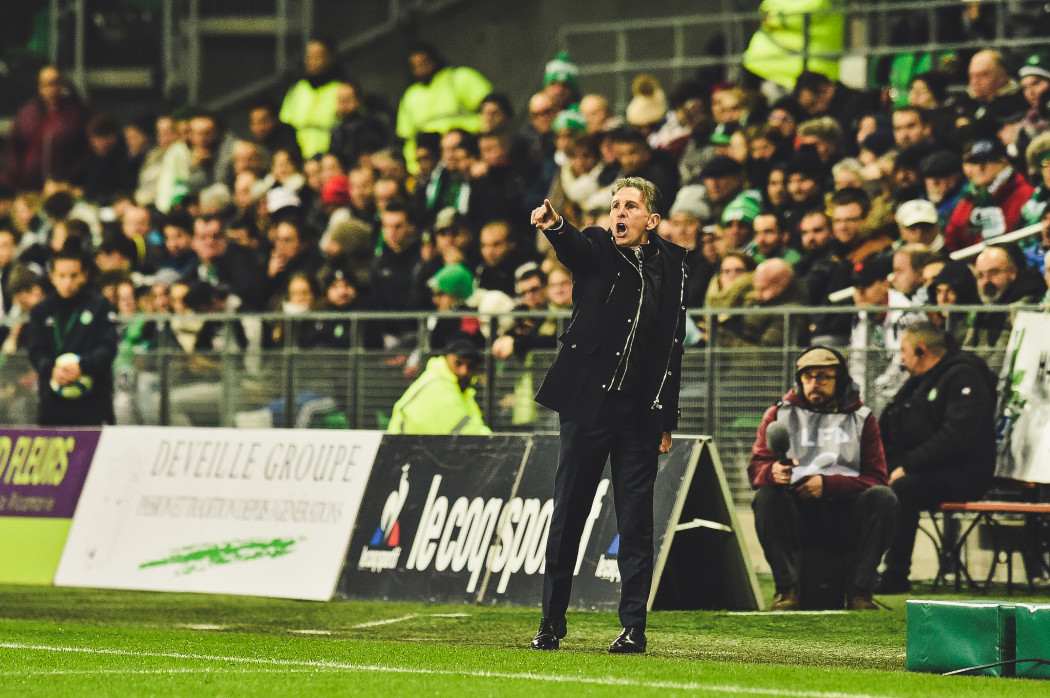 Is this a good point?
This is a point and we have to be happy with it. I do not particularly appreciate this type of match, only made up of battles, moving the ball away from your net and of counter balls. It would have really frustrated me to lose in these conditions. It was an intense match. We had to constantly be on the alert. Montpellier is a very difficult team to play that puts the ball in front of their opponent's net. It's never easy. They created openings to score and we had to be vigilant. Stéphane Ruffier continues to be great.
What is your judgement of Stéphane Ruffier's performance who this evening became the goalie to have played the most Ligue 1 Conforama matches wearing the ASSE jersey?
It's difficult because he's not sought after much but he's always there at the right moment. He's in his bubble, hyper concentrated, he always performs well. I want to congratulate him for his record. It is quite exceptional to have surpassed the legend that is Ivan Curkovic. He has demonstrated regularity and control for a long time.
Did the numerous absences have an impact on the overall performance of your team?
I think that there are not many clubs that could put together such lineups like we do, with the youths, new ones at every match. I am very pleased that we have a team with this mindset. The ones that did not have game time did not give up. They have opportunities and they seize them. It's great for the club because we need everyone. We're not lucky because there have been many hiccups along the way. It's a shame to have so many boys unable to play.
Are returning players expected for Thursday evening's match against La Gantoise?
No, I do not think so. We're going to put the emphasis on recuperation. When you see this type of match, the abundance of energy, the concentration that that requires, the battles… It's a lot. It wasn't a restful match to play. The day for recuperation, this Monday, will do everyone some good.