#PFCASSE
Pros
Friday 17 Jan 2020 à 15h06
Claude Puel : "Desire to react"
The General Manager of ASSE displays his ambition to regain victory during the Coupe de France match against Paris (Saturday, 6 pm).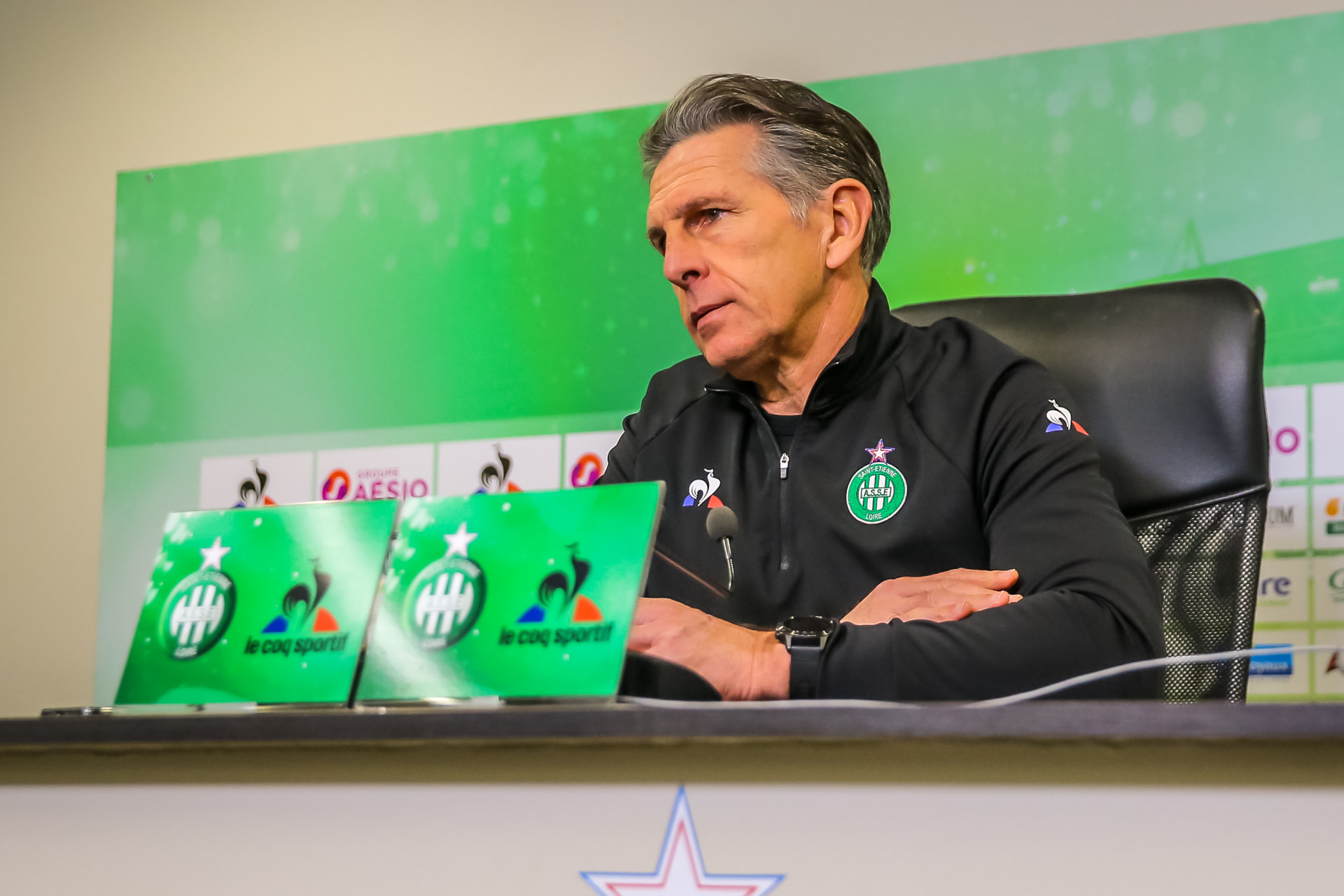 How are you approaching the match against Paris?
It's a do-or-die match against a team that just changed its coach (René Girard replaced Mecha Bazdarevic) and that just had a positive outcome in Sochaux (1-1). Many players have experienced the top level. Playing against a Ligue 1 team is always special for a team like that. The motivation will come by itself. We know how difficult the competition is. We're expecting a very difficult match.
Is the Coupe de France the ideal competition to react?
Championship or Coupe De France, it's the same thing: we want to win because that's what we lack. In such a match, the gap between Ligue 1 and Ligue 2 is reduced. Also, when we're not on our home turf and facing a high-quality adversary. We cannot define ambition in the Coupe de France because it's by its nature a random event. Of course, every team wants to qualify, win matches and win the competition. There are many candidates and one winner. We hope to play the match that we must in order to continue our journey.
What is your team lacking in order to provoke a new victorious dynamic?
Everyone must play at their best level. The players are not all at the same level. Four or five are at the top, others are not. That gives our team a lack of cohesion. We've been reduced by injuries but I consider that we still have the weapons to respond satisfactorily. We must regain our rigour and concentration.
How can you respond in order to obtain good results?
Any team that is lacking results like us is looking for smiles. During a difficult period, there are not fifty ways to get out of it: you have to bounce back. Managing such a situation is part of the career development of a professional player. In order for the players to smile again we need positive results. The staff, players, all together, we want to react.