#SDRASSE
Pros
Saturday 07 December 2019 à 14h25
Claude Puel : "Continue this trend !"
After the outstanding success against Nice (4-1), the General Manager of ASSE expects the same quality of performance Sunday in Reims (3pm) against an adversary that possess the best defense in the championship.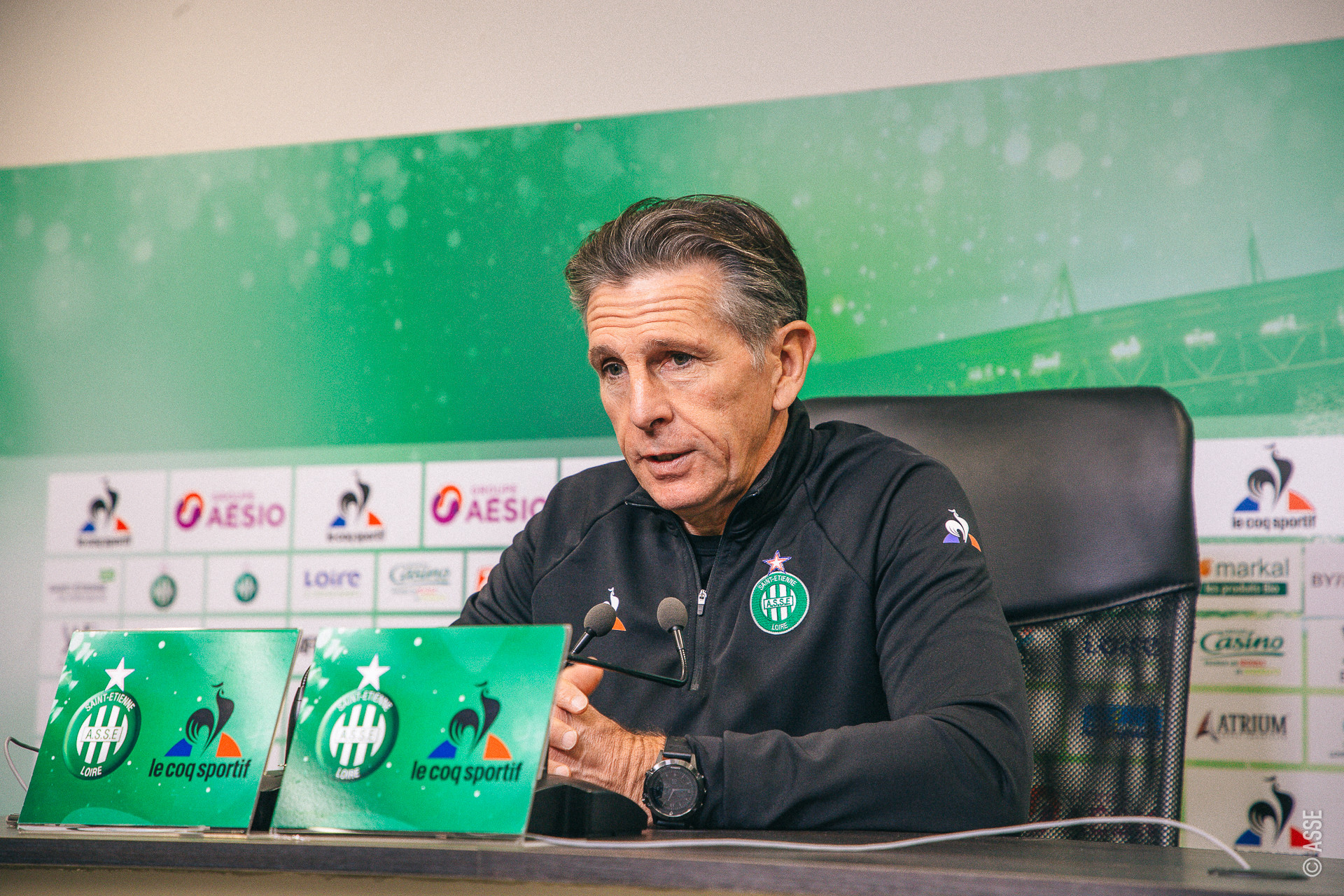 How are you managing the recuperation of your players in this series of 9 matches in one month?
Daily! And that starts at the end of the match. The players eat on the spot. Those that played less do additional physical exercise. Then, the nest day after the match is devoted to self-care. The day after that, the players in the starting lineup restart training progressively while the others do a complete training session. The objective is to keep the entire team at the same level of competitiveness. It's a bit like a chef in front of his dishes: a little salt, a bit of pepper according to the players' needs.
How did you prepare the change in game system in order to face Nice?
The choice of system depends on the available players. When we change the system between two matches, like between Rennes and Nice, we work on the essential the day before the match by giving points of reference, without neglecting the important parameters. The 4-defender system is more common for the players, but I cannot say that it will be our preferential system. I do not plan further than the next match.
This Sunday, you're facing Ligue 1's best defense (8 goals in 15 matches). How do you explain this efficiency?
Reims defends well, in a block formation, with good organisation and goes very quickly to your net with much simplicity. It's a difficult formation to outmanoeuvre and is driven by very good game principles. It's not an accident if they have the best defense in the championship. This team should even have better results given the quality of their performances.
David Guion, Reims' coach, said that you succeeded in building something quickly. Is that your opinion?
We cannot say that we built something. We had some success when we were not yet ready. The team works well, proves it has an excellent state of mind but there's still a lot of work to do. We performed well against Nice and we must now continue this trend against a well-organised adversary. We'll need several seasons in order to build our project which includes all the components of the club.