#SB29ASSE
Pros
Sunday 16 Feb 2020 à 19h39
Claude Puel : "Be aware of the situation"
The General Manager of ASSE expressed his regret to have not capitalized on the first period. A failed start to the match which condemned the Verts despite a clear reaction after the break.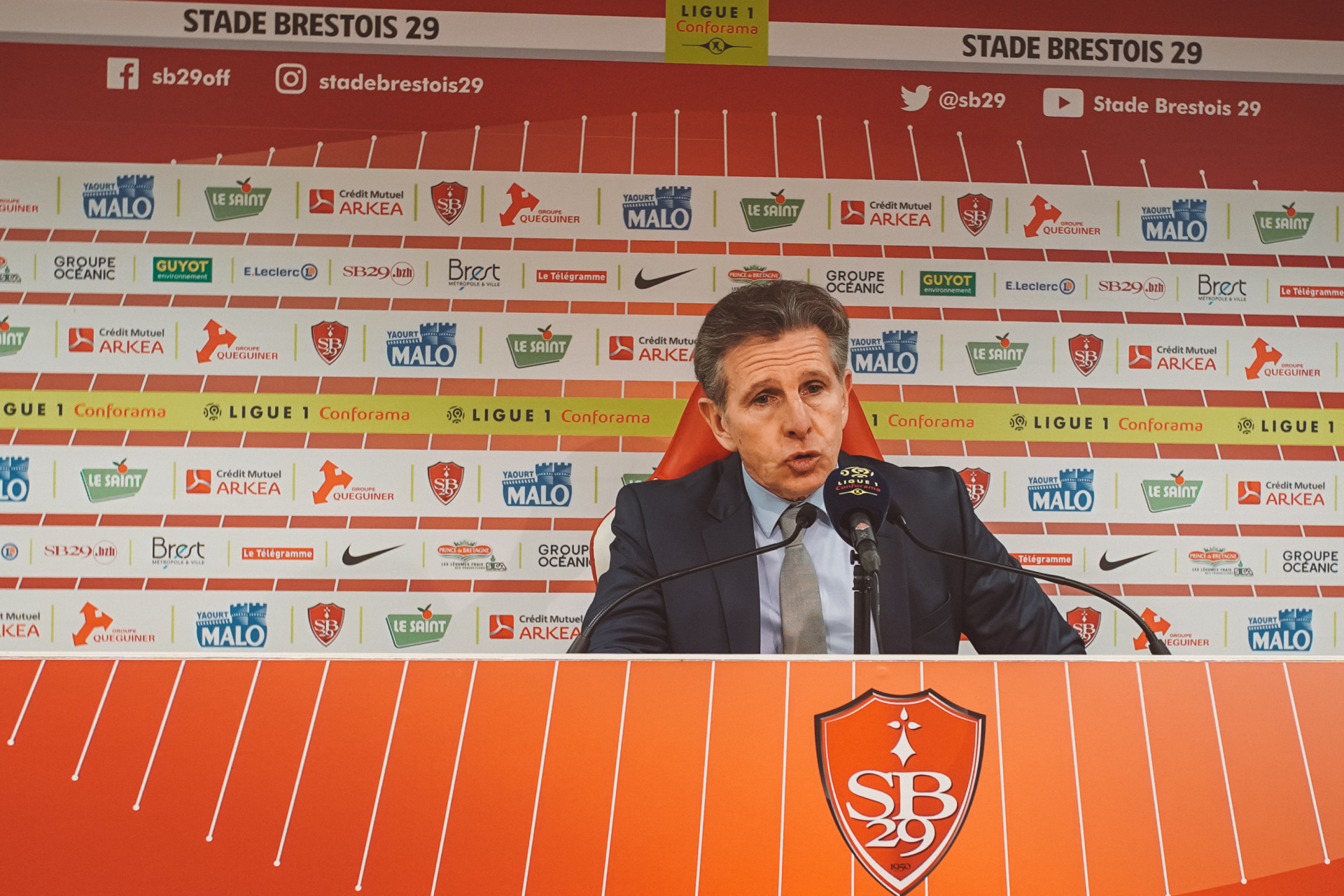 What is your main regret?
To have started to play at the 46th minute. It's like we weren't even there for the first half. We allowed Brest to gain confidence. We didn't relax and we were fearful. The second half was much more successful, we should have score earlier because we lacked the drive at the end of the match in order to put pressure on Brest. In the second half, we relaxed, we won battles and put in much effort. That's the path that we must take. But, we cannot accept the level of our performance during our first half.
How do you explain the deficiencies of your team in the first half?
We cannot make excuses for ourselves. We must be mentally present. I think that we didn't have our heads in the game in the first half. It's true that we're playing many consecutive matches and that we had little recuperation after our match in the Coupe de France. But when you look at our second half, we had enough drive to better resume the match. Recently however, we started our matches well but this evening, we played too poorly.
What prompted you to change your system at the break?
We tried to bring in something new. When you return to the locker room three goals behind, you can imagine the uneasiness. I could have make other changes. The substitutes who brought an added value to our game. The whole team must react and me with them. My role is to help the team to bounce back. We should have been able to do what we did in the second half from the start of the match.
Are you looking more at the rankings?
ASSE numbers among the clubs poorly ranked that must get out of this area. There are teams that have been in a precarious position for a while. Certain ones relax and earn points. For our part, we must be aware of the situation and engage more in the matches. I would like us to have more certainty and more reliability in our game. I want to insist on our desire to not relax. It's up to us to relieve this unpleasant pressure beginning at our next match.