#SASASSE
Pros
Friday 14 Feb 2020 à 00h13
Claude Puel : "A true cup match"
Satisfied by the abnegation showed by his players to reach the semi-finals of the Coupe de France, the General Manager of ASSE cares to recognize Épinal's performance.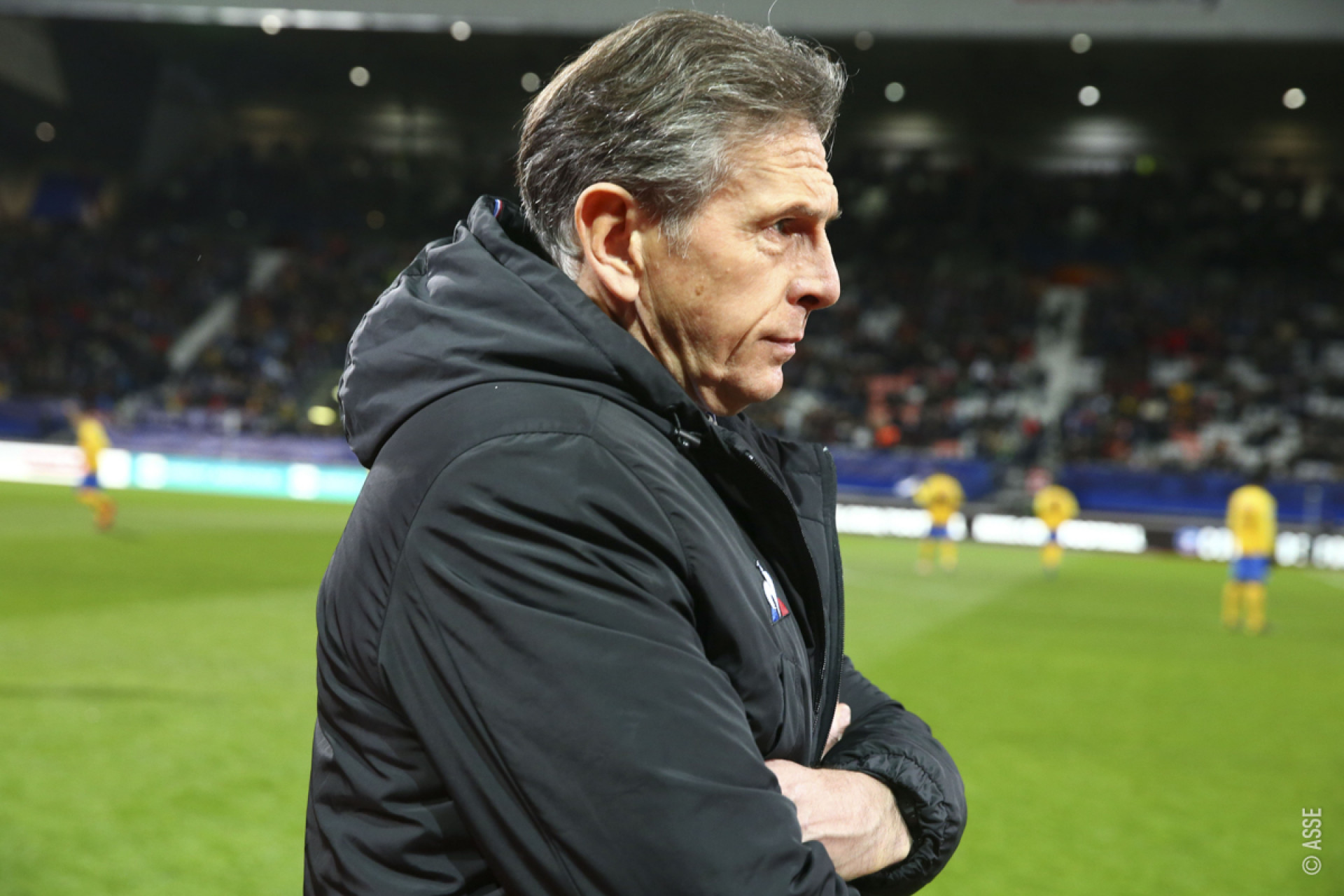 ASSE has obtained its objective. Is this your main source of satisfaction?
The main things was to pass this round and we did it. We knew what to expect from this team which played a big match against Lille and which repeated this feat this evening. Épinal made their presence known and played a good game. It was a true Cup match, you had to be in this state of abnegation, roll up your sleeves. You have to say bravo to the two teams for the match they they played this evening. My players gave it their all.
Did the quality of Épinal surprise you?
We could have and should have gotten out easily from our opponent's pressing and we lacked technical fluidity but Épinal deserves all the honours. With its pressing, its density and its very direct game, they put pressure on us the same way they did against Lille. It's always difficult to play this type of match, even if they play in the fourth division. It's not easy to play a match of this intensity with several players like Mahdi Camara, Assane Dioussé and Gabriel Silva who are playing their recovery match tonight. In this moment, it's not easy to play consecutive matches every three days but in difficult situations you have to take some positive from such a fight.
Are you making the Coupe de France your first objective?
The number one objective is always the next match and I do not know how we're going to recover and on which players we will be able to count next Sunday in Brest. The most important thing, is to stop our spiral in the championship. That's why this victory does us good. We always get back to fighting condition after a victory.
What is your reaction to the draw that will see you play Stade Rennais on your home turf in the semi-finals?
It's a semi-final. We will see when and how they will present themselves. I simply hope that we'll recover some players for this match.