#ASMASSE
Pros
Monday 27 Jan 2020 à 17h42
Claude Puel : "We want to continue the adventure in the cup"
After the victory achieved by the Verts at the expense of Nîmes (2-1), the General Manager of AS Saint-Étienne wishes to continue with a qualification in the Coupe de France but is expecting a difficult match against a high-quality team from Monaco.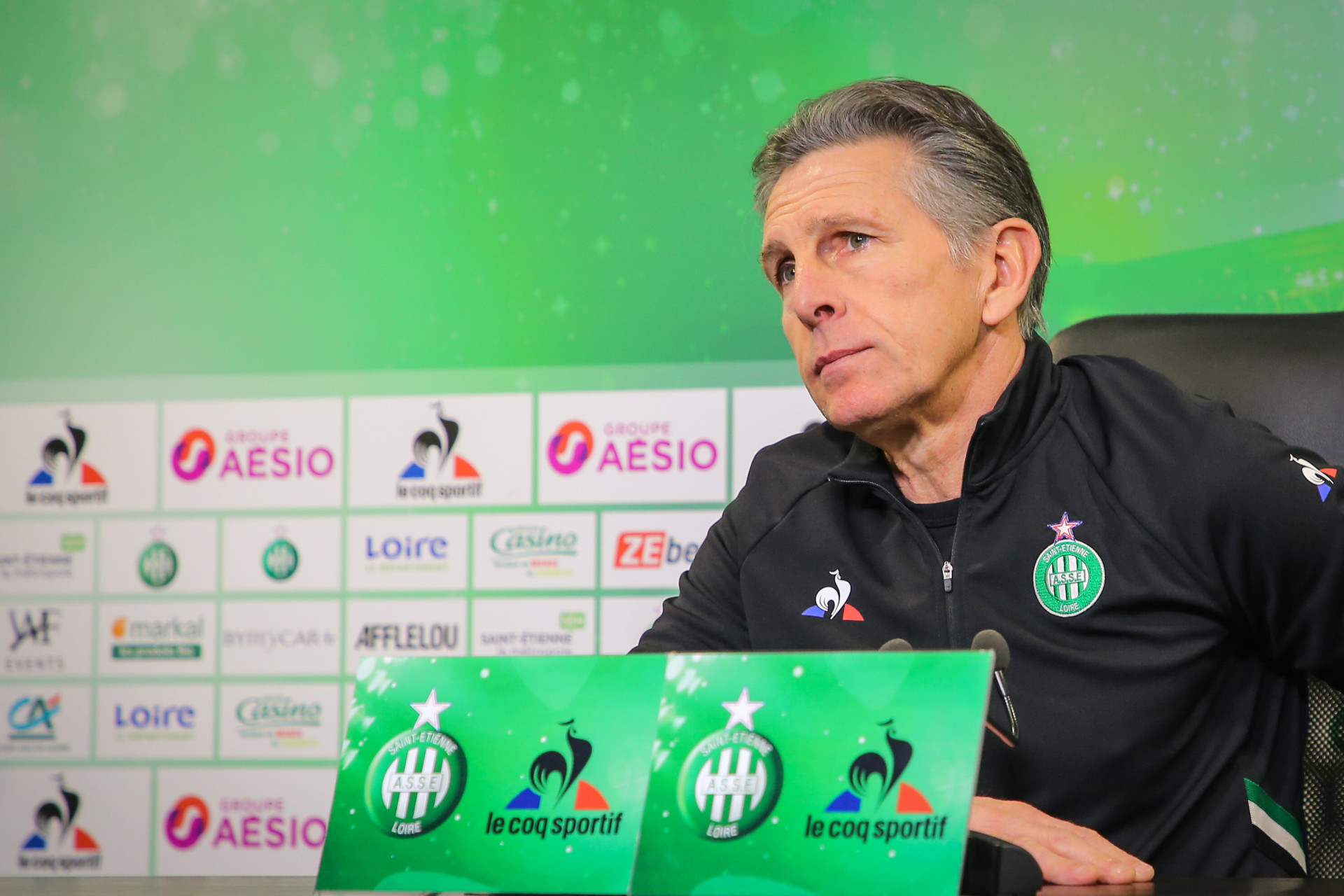 Can we speak of the defining moment after your team's two consecutive victories?
We owed it to ourselves to step forward and progress. In order to do so, you have to be objective and have the right analysis. If the club is in this situation in the championship, it's because we missed our month of December due to injuries. So we slipped in the rankings but for a few months I've seen a team that reacts and sets goals for itself in order to climb once again in the rankings.
Is your team in the progress of finding its instincts?
I'm not preoccupied with instincts because we haven't yet had the opportunity to have true openings to score. That's due to the series of matches, the series of injuries but it doesn't bother me any more than that. I do not want to have a set eleven players. Given the events that have transpired, it's lucky that we're not only counting on eleven players. These instincts, as they pertain to fluidity and control, will come when we have all the players available during every match. The essential thing is to develop a common identity so that the players, whoever they are, can adapt to a certain style and pattern of play, in specific conditions.
What goals are you setting for yourself for the second half of the season?
I'm pragmatic. My goal is to be placed at the end of April in order to participate in the final sprint but that depends on many things. We have to manage our matches well and have an operational team.
How do you welcome this round of the Coupe de France stalled during the week between two championship matches?
We have three matches to play during the week with a team that is coming back together. We have more arguments to put forward with players that have not yet had game time and who will be able to have some tomorrow. We have to manage the recuperation of the team all while constructing a team competitive enough in order to be in a situation to impose itself during our three matches. What is certain, is that we will not be able to put together the same team given the intensity the players exhibited during the last match. But we want to continue the adventure in the Coupe de France.
Does the defeat suffered by Monaco on their home turf against Strasbourg and the number of goals scored by this team make you optimistic?
Monaco's statistics don't matter to me. Their last defeat is almost unimportant and is part of the risks of the season, especially since Strasbourg had a very good match. Monaco is still a team that performs well that possesses many qualities and performs very well offensively. Our task will be difficult, especially as an away team because we are still recovering but we owe it to ourselves to be ambitious in order to go qualify.
What does this return to Monaco inspire in you, you who know the club particularly well?
It's been a little bit since I left this club that has developed much since my departure but Monaco remain part of me. From my adolescence to the moment when I became a coach, I spent 24 years of my life there. So I'm very attached to Monaco and with the Monaco family who I appreciate enormously.