First professional contract for Stefan Bajic
The young stéphanois goalkeeper signed a three years deal with ASSE.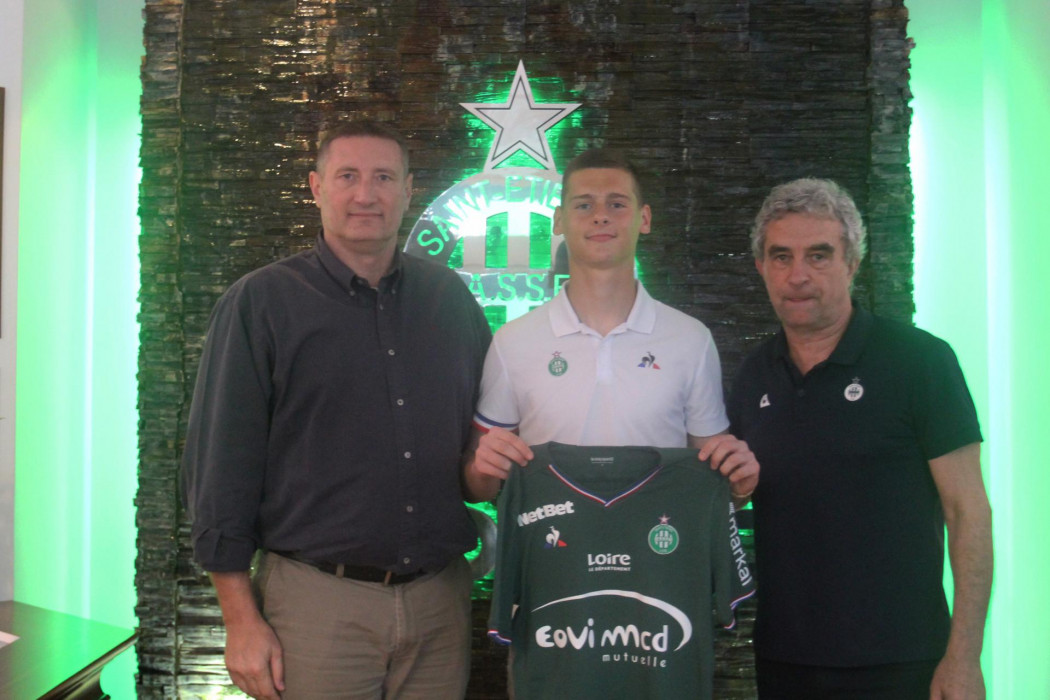 Stefan Bajic was born on the 23rd of December 2001 in Saint-Etienne. The goalkeeper arrived very young to ASSE Pre-Academy and worked hard for many years until he signed, on Wednesday, his first professional contract.
Stefan Bajic started to play for U7 AS Saint-Etienne team and showed very soon great mental qualities. Despite his young age -16 years old-, he already took part in several first team training sessions and already played 7 games and 3 games, respectively with the U16 and U17 French national teams.


After Bilal Benkhedim and Charles Abi, who also signed few weeks ago their first professional contract, ASSE demonstrates, one more time, its strong desire to build a project with very talented young players.

> Stefan Bajic : "I am delighted and very proud to sign my first professional contract with ASSE. I am very grateful to all the coaches I worked with in this club. ASSE is part of my heart as I have always supported the green shirt. So this is a fantastic opportunity for me even if I know that I have to work very hard yet."

> Frédéric Paquet (CEO): "Stefan Bajic is only 16 years old but is a very mature boy. He joined ASSE any years ago and it is thus a huge satisfaction to enhance young talented players who come from Saint-Etienne region. He is the future of the Verts and with thus first professional contract, we show that we trust him. Now, he just need to continue working hard every day. The desire of the club is clearly to build, every season, an ambitious team with young players trained in ASSE."